11 Apr

Holes

We were at our daughter's basketball game.

He was on the bleachers and I was sitting on the floor next to the bleachers with a 5-year-old and 2-year-old on top of me. Literally.
Almost 10 years married, and this is our life.
A life we dreamed of.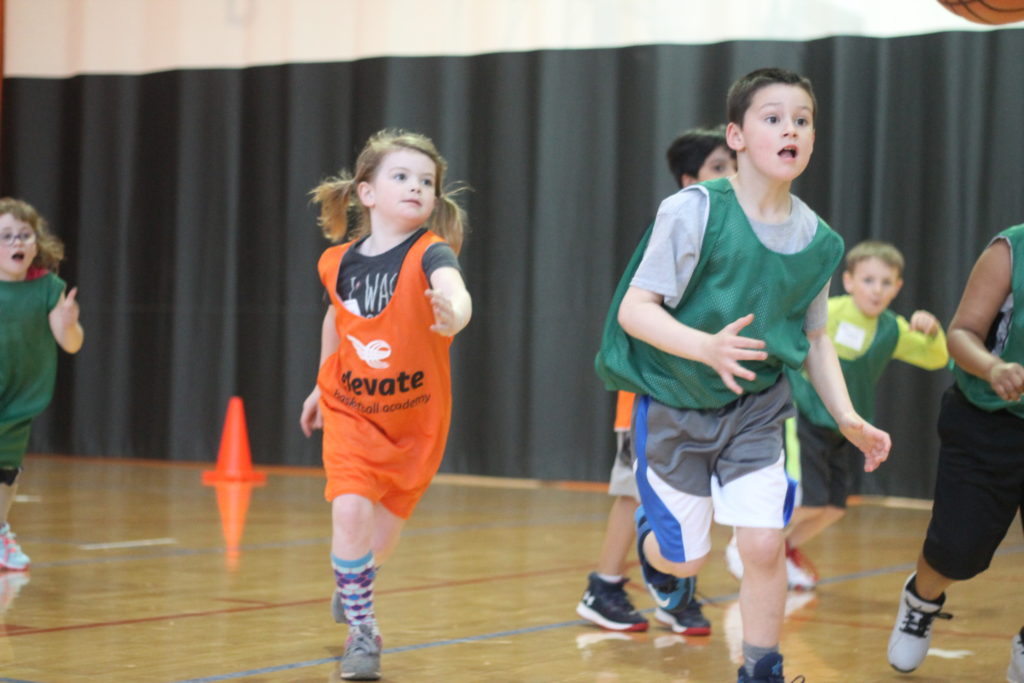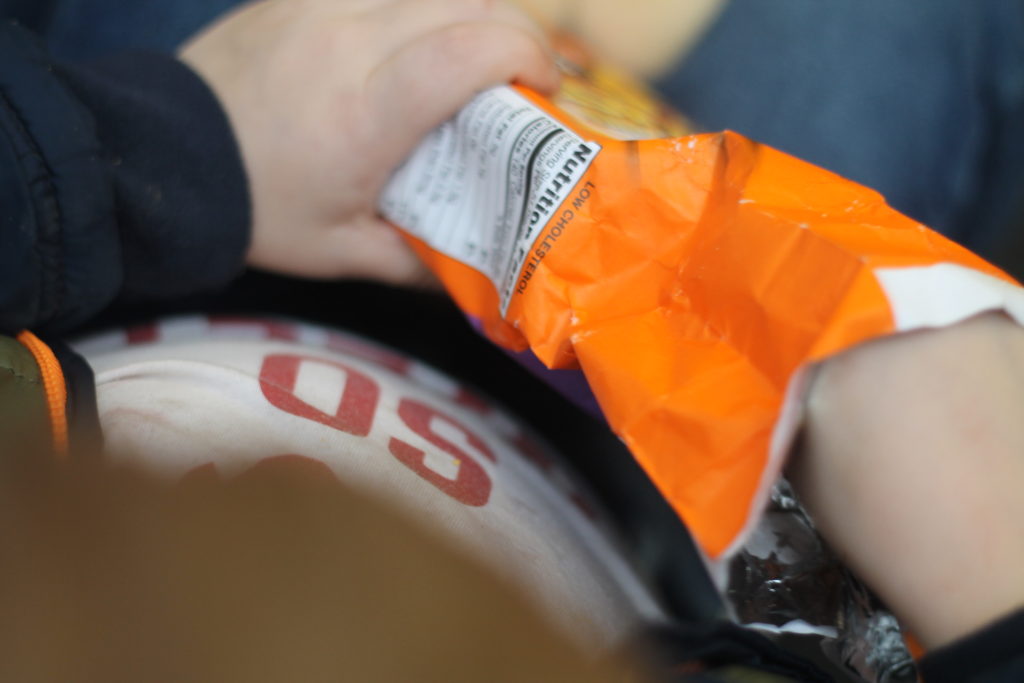 At one point, he looked down and smiled. The smile was that smile of, "I see you. I see how much you're doing." He knew I had endured a pretty rough day with the kiddos. I had to take them to work with me earlier that morning and it was a complete disaster. He could see it in my eyes. He could see the pure exhaustion.
I was tired. I needed a break. I was worn down from parenting–from motherhood.
After turning to smile, he locked his eyes back on our daughter. You could tell he was so proud. He was happy to be there…there watching his daughter do something she loved so much. So happy to be with his family.
But, what I saw? A tired man. Just like he could see my pure exhaustion–I could see his.
I smiled at him even though his eyes weren't locked with mine. I looked at him, then my eyes traveled down to his shoes.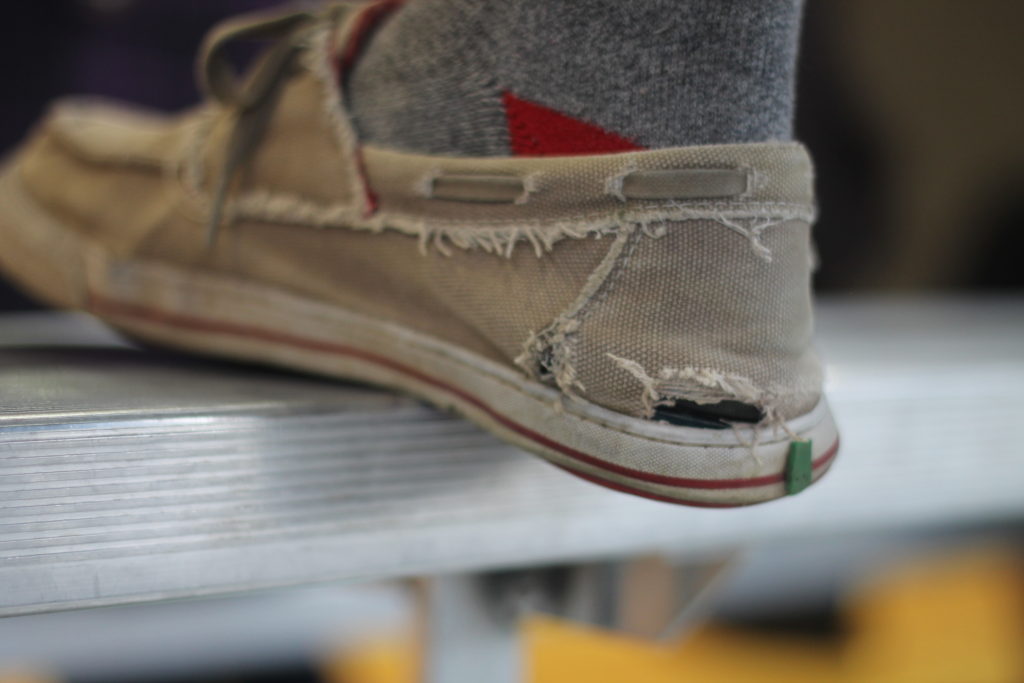 I saw a tired man, worn down and maybe more exhausted than I am.
I saw a husband who gets up at 6:00 am every morning.
A husband that clocks 30,000 steps before he gets home.
My husband who spends every waking moment with his family.
A man who gives everything to everyone else.
His shoes represent where we are in life. The holes–to me, it's a representation of his dedication to his family.
He puts us first.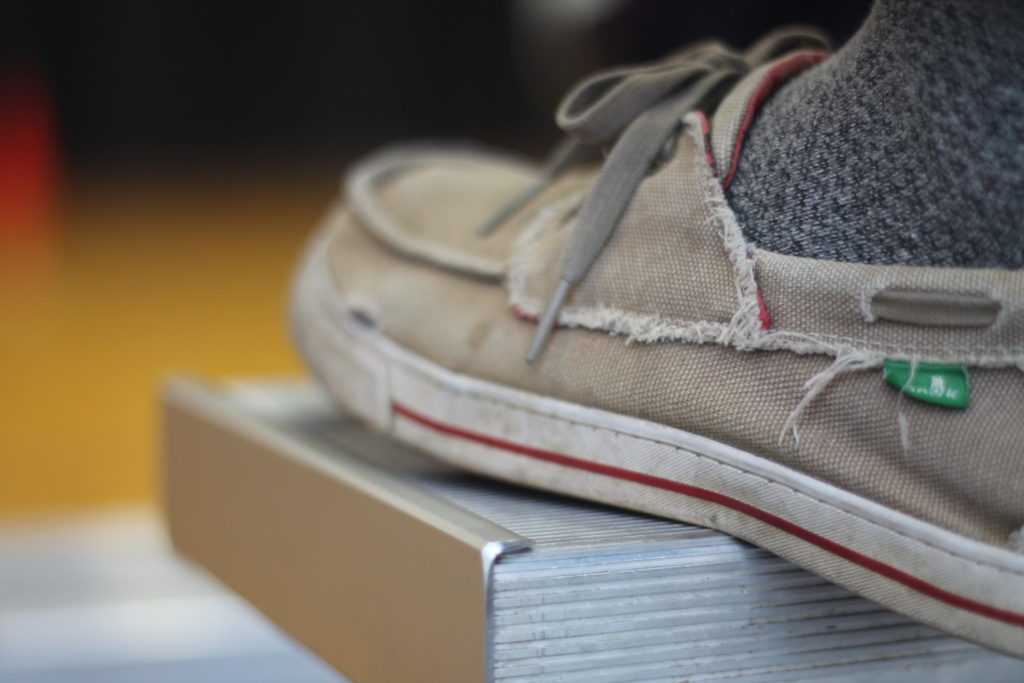 The holes also show me the holes in our relationship. I love him–and he loves me so much.
Yet, we still have holes.
Doesn't everyone?
Right now, our holes include time together, time for ourselves, and connection.
His shoes are worn down…so are we.
His shoes are old…so are we.
His shoes have a story…so do we.
That story–that history–that's what keeps us together.
One day, his shoes will be new. One day, his shoes will be clean hole-less, and hopefully have 20,000 less steps for the day.
Right now, this is our life. Our life has holes, but those holes represent the story we are creating.