28 Nov

Things That Matter: Panic

Posted at 20:08h

in

blogging

,

caregiving

,

Childhood

,

Columbus

,

columbus families

,

Community

,

Education

,

Emotions

,

Family

,

healing

,

Influence

,

Local

,

love

,

meaningful

,

reflection

,

Responsibility

,

Things that Matter

,

Topics that Matter

,

writing

2 Comments
When is a good time to panic?
Today I had a couple moments where panic manifested itself, in short order.
The first moment, was hearing of an 'active shooter' at The Ohio State University.  I don't think I've ever been in a 20 mile radius of anything like this, have you?  (And this was my thought when we were first hearing the news).

Sure, we've heard about incidents in various other states– and have prayed for those families, or changed our Facebook profile pictures.   But never has an incident like this been so close to "home."  The Ohio State.  That's our "home-base."  Right?
Elizabeth and I were driving down Riverside with the news up high, wide-eyed, and full of disbelief and worry.
And not for immediate danger of ourselves, but worried for the future of our world– and the world we're creating for our children.  It's always about building a future for the younger generations.
Because, it's true, we have a moral obligation to those generations.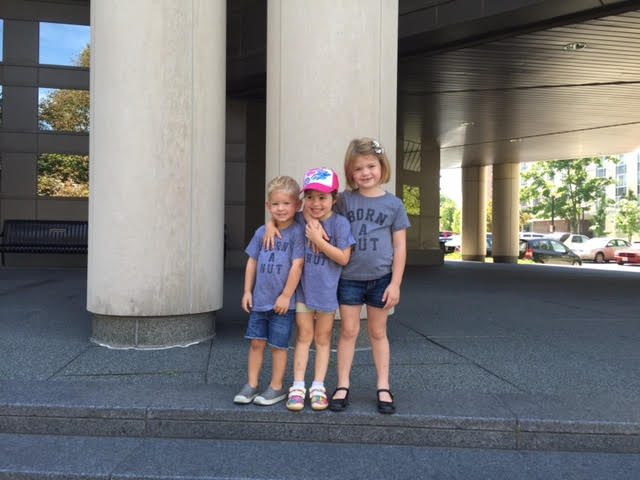 I thought of my brother-in-law (a resident at the OSU Medical Hospital) and my 2-year-old niece in "lock down" at the OSU daycare.  I thought of my sister—who was frantic about her loved ones.   And of course, I thought of my children and husband.  That's the thing.  In situations like this, we think of the people in our lives that could be affected.  Then, we turn inward and think, "what if it happened to me?"  It's this kindness and thoughtfulness that enables us to care about others, put ourselves in their shoes, and come together as a community.
Now, getting up-to-date informed news–it doesn't seem as threatening.  It's still a big deal and worrisome, but overall, my initial panic was maybe not as critical. As, there was no shooter.
I guess that's the thing about panic.  It can really manifest in short order.
My other panic infested moment, was three hours ago, when my 2-year-old was choking on a bite of a ham & cheese sandwich.  Her face was turning red.   She couldn't breathe.  And, I started having a panic attack.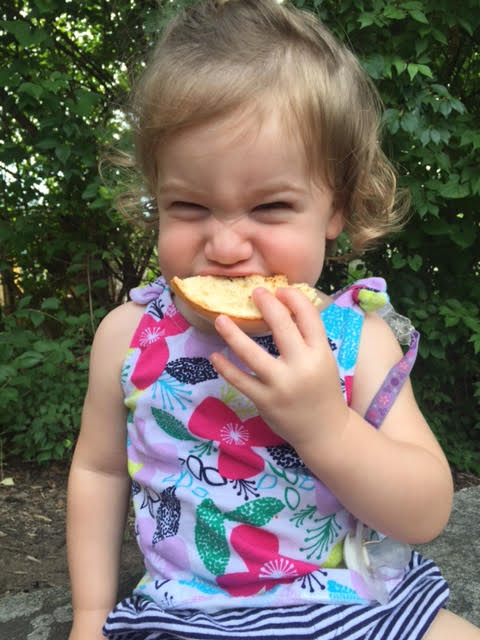 In these situations I feel like acting fast and remaining calm is critical.  I was not calm.  But, nonetheless, I started firmly hitting her back between her shoulder blades—attempting to dislodge the food.
After a couple of tries, her face started to turn blue.  I started screaming. I was so scared and in a panic. I was going to have to call 911.
In a last attempt I pushed on her abdomen—(and not like they do in the movies where they calmly stand behind someone to do the Heimlich Maneuver).   But, my make-shift way worked.  Thank the lord a chuck of ham came out of her mouth.   And she started breathing again.   I was barely able to stand from shaking, and little Cora went bobbling around on her merry way.
Sometimes panic can cause us to make reckless decisions.  Other times, it can bring people together, and allow us to be genuinely thoughtful.  Today, I'm thankful my daughter is alive.  That I am alive.  That my family is well.  And, to constantly be even more grateful for the presence and duties of those who serve our community.