24 Oct

Sacred Earth: Continued…

Posted at 15:16h

in

Activities

,

art

,

Beauty

,

Business

,

Columbus

,

healing

,

Heath

,

holistic

,

Local

,

local business

,

Meet the Business

,

Mental Health

,

Practice

,

reflection

,

spiritual

,

Story

,

Things that Matter

,

Things to do

,

Wellness

0 Comments

Do you remember our previous story on Sacred Earth Wellness Spa? We are continuing their story today— talking about some more of the services Sacred Earth offers, and our personal experiences and reflections on those services.  If you want to get caught up visit our previous post by clicking here. You'll learn about the owner Autumn, her determination, and just how she treats the sacred body.

The spa is located in Delaware, and is part of a co-op called All Life Center, where other businesses come together to share a space and their passions, all under one roof. All Life is inside a beautiful home, on a gorgeous piece of land. Autumn was pretty much destined for this work, and this place.
Scrubs and wraps equals relaxation.  That's what I'm left with after my last visit at Sacred Earth Spa.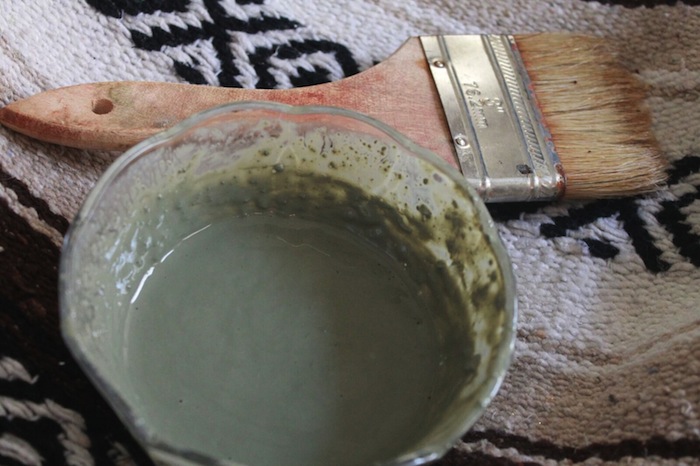 I experienced my first ever full body scrub.  It's a similar feeling on the skin, like getting a "deluxe" pedicure where they scrub your calves for 5 minutes (if that) with sugar or salt.  It's different in that at Sacred Earth, they scrub the entire body for 50 minutes with intention.  And, if you remember their previous story, then you know, they are passionate about utilizing an intentional energy and touch methodology for treatments.
Organic ground coffee.
That was what they used to scrub my body. Have you ever had ground coffee scrubbed all over your body? I'm guessing not— but it's helpful for skin tightening and eliminating cellulite.   So yeah, I was happy to test it out.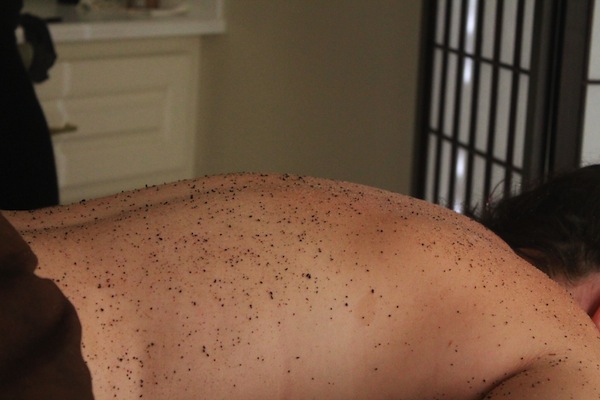 The ground coffee scrub was mixed with rosemary essential oil, and I believe organic honey.  It felt strange, because I was expecting to fall into a deep state of mind, like I normally do with massages, but I felt more alert and energized.  Awakened– if you will.
Their scrubs are great methods for exfoliation, blood and lymph circulatory benefits, and tightening of the skin.
Afterwords,  I stepped into a hot shower to remove the coffee grounds.  My skin was left feeling smooth, rich, and definitely hydrated. Onto the clay wrap!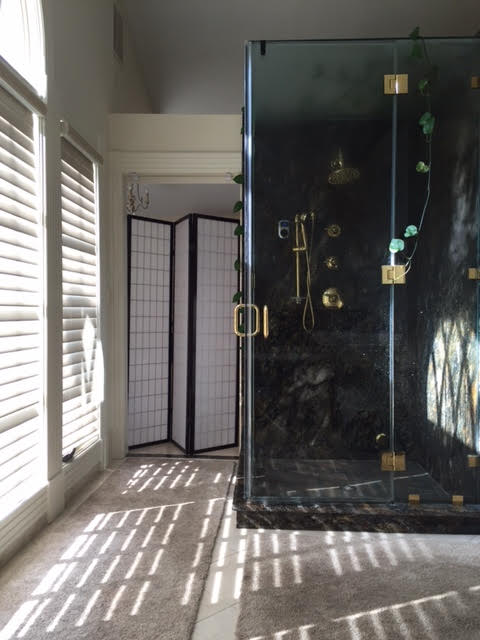 They used Rhassoul Clay, because it's the most dense in minerals. Essentially the minerals replace dirty oils and toxins in the skin. The clay is deeply moisturizing and cleansing. The clay is mixed with Diatomaceous Earth for powerful cleansing and a great boost of natural collagen.  They take a paintbrush and literally paint your body with it, then leave you to "bake" in blankets while the clay hardens.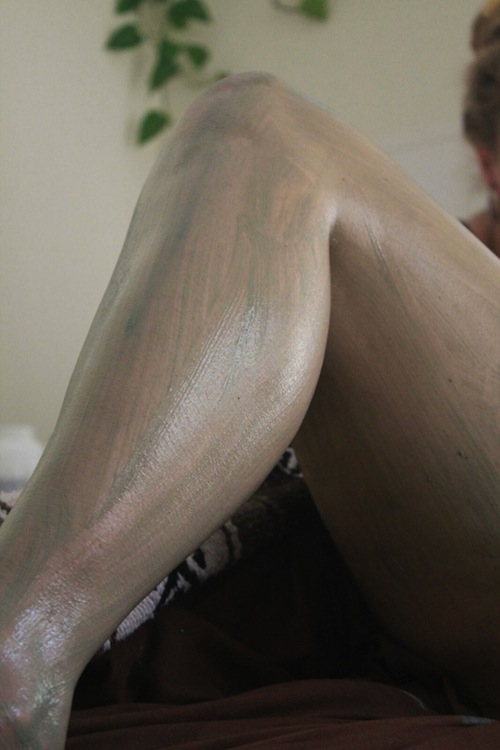 Afterwards, you get to rinse off again. This time by soaking in a deep bathtub full of warm water for 30 minutes, with a glass of water.  You need to hydrate your body after the treatments.
It was the most relaxing day.  I felt completely…. whole.  Spiritually and mentally.
Visit their website for more information on the scrubs, wraps, and services they offer to keep your body sacred. click here.