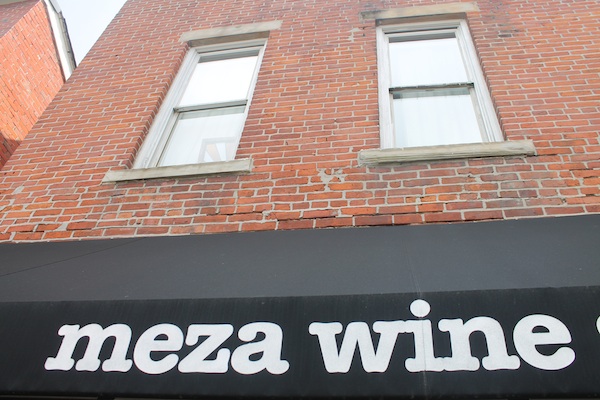 22 Oct

Meza Wine Shop

Meza Wine Shop is a quaint little "mom and pop" shop, which is just slang for saying it's a small business independently owned and run. And, that hard working owner is Tatjana Brown.
She grew up with her father homemaking all kinds of wines, on the east side of Cleveland. Her parents actually immigrated here from Serbia, so she speaks fluent Serbian. I mean, her family traditions date back generations and generations.
"THE CULTURE AND LIFESTYLE IS EMBEDDED IN ME AND THE STORE BECAUSE IT'S IMPORTANT."
A central component to Serbian culture is food and wine. "Meza" actually means "pre-meal," like cheeses and small bites to eat.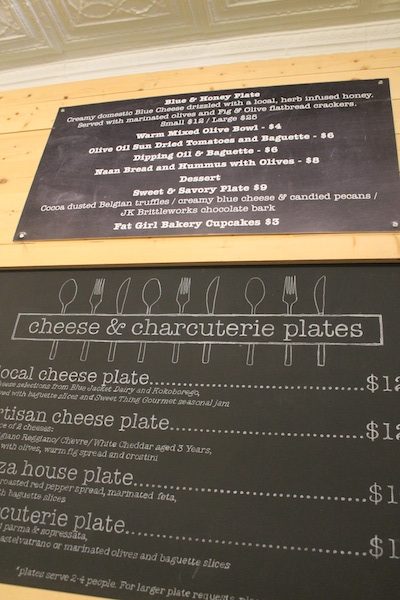 Where did it all begin? 
Nine years ago, Tatjana and her husband, Jason, decided to go for it and open Meza Wine Shop. Jason helps with big ideas and visions, where she does all the social media and marketing, and all the wine buying, because it's her favorite part. They were the first wine shop, and also, one of the first shops to get a liquor license. Later, they got a secondary liquor license to serve by the glass.
"WITHIN THE PAST FOUR YEARS WESTERVILLE HAS CHANGED, AND REALLY BECOME A COMMUNITY HUB THAT'S MORE VITALIZED."
She remembers in the beginning bringing her daughter Laila into work every single day, until she was 3.  She spent boat loads of time and energy creating something that would give her the flexibility of spending time with her kids. Since opening, the family has grown by two. Nico is their now 5-year-old, and they have a new little baby. With a growing business and a growing family, balance has been key. Tatjana is able to spend time working in the shop and at home, thanks to team and family she has surrounding her.
Prior to wine, she did visual merchandising (for Lane Bryant and Express corporate offices) and there happened to be a a fair amount of traveling. You can tell that Tatjana knows what she's doing when you walk into Meza Wine Shop. The store is 100% esthetically pleasing. All the wines are organized by regions, and as for the wines– they have over 700 labels from all around the world. They have less brand name wines, but the wines they sell and serve are a better value for what your getting.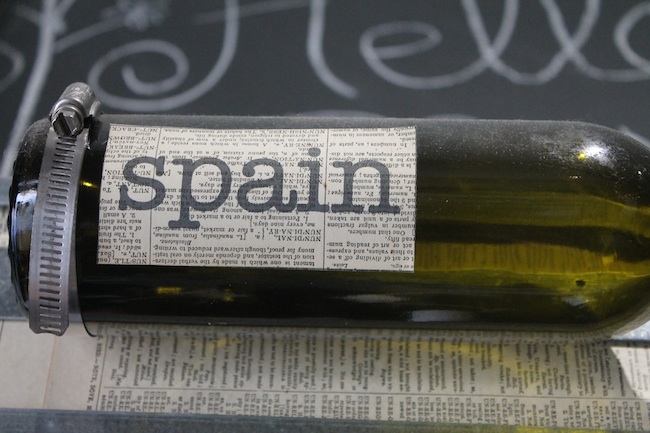 And, get this—Tatjana tries every single wine before purchasing it and bringing it in the shop. They try to have there employees taste as much product as possible, so no customer will walk in and not have good recommendations. It's part of their fun training. Once a month they have staff meetings, or rather–staff tastings, with all the new incoming wines. Collectively they taste everything in secret, because they brown bag the wines. It's a great way to encourage one another to step out of comfort zones when it comes to wine preference (i.e. red versus white).
Not only that, but in September they celebrate their staff holiday party. Jason and Tatjana invite everyone over to their home, and she prepares traditional Serbian meals. One such meal might be roasted red pepper spread with cevapi, which is a combination of veal, pork, and beef shaped into sticks, served with pitas. Cool, huh?
"EVERYONE THAT WORKS HERE IS LIKE FAMILY TO US,"
She continues, "This is their fun job. And we work around their schedules, because everyone who works here, has other full-time jobs." I've gotta say, it's refreshing to see how they value their employees.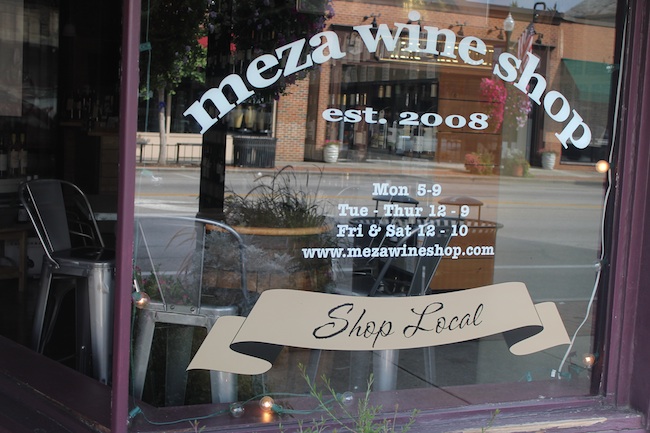 What's special about Meza Wine Shop is that the customers truly become family, too. "My hope is that when people come to Meza, whether it's to hang out with friends and drink some wine, or if it's to make a purchase, they leave here feeling like they got great service and they feel at ease and comfortable. I want them to feel like they could linger here all afternoon…read a book, sip some wine, meet up with a friend and reminisce."
Want to experience Meza for yourself? Find more information below: