06 Oct

Meet: Rock N' Shock Fitness

Posted at 03:00h

in

Activities

,

Adventure

,

Business

,

Columbus

,

Education

,

exercise

,

Family

,

fitness

,

food

,

Fun

,

healing

,

health

,

Heath

,

holistic

,

Local

,

local business

,

Meet the Business

,

Organization

,

Responsibility

,

Sports

,

Story

,

Things that Matter

,

Things to do

,

Topics that Matter

,

Wellness

1 Comment

It's been over a decade of planning for Danielle Miranda.  A decade of studying.  A decade of implementation. And, a decade of intentional strategy.  When I think about it, Danielle's been building an empire.  Literally. Rock N' Shock is only the beginning.
"We are not a gym.  I want to make that clear."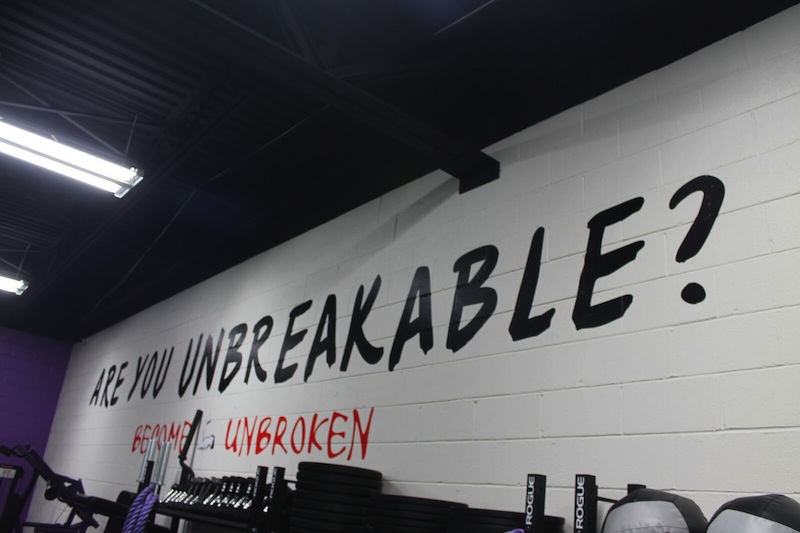 Rock-N-Shock is really more of an all-encompassing–internal heath–fitness phenomenon that's going to become a new wave–epidemic.  It's the future of health. Rock-N-Shock Fitness is the only American Fitness University certified H.I.T.F.I.T facility in Ohio.  It's run by a Breaker (not a trainer). First, H.I.T.F.I.T stands for High Intensity Timed Functional Interval Training.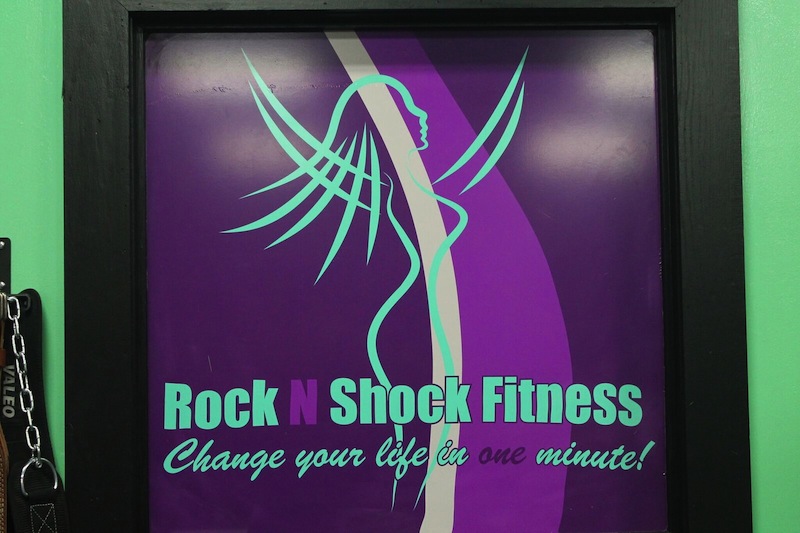 Danielle actually developed the training.   She also developed the entire curriculum for the University.   The only University where you can become a "Breaker."   Breakers utilize the H.I.T.F.I.T method and have a higher quality of training. There are three levels of certification- Level 1, Level 2, and a Certified Master Breaker.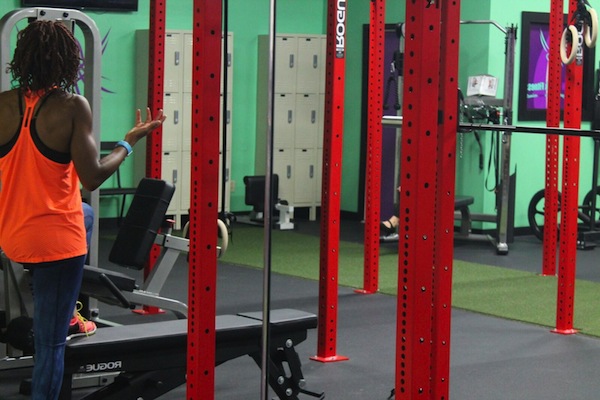 Danielle graduated from The Ohio State University, and has been an athlete for the majority of her life.  While attending OSU she played Division 1 sports.  But, she is more than just an athlete.  She is one of the most inspiring women we've ever met.  Danielle didn't always have it easy growing up; it never stopped her though.  She put herself through school and worked her butt off managing three jobs, while playing division 1 sports, on top of her school load.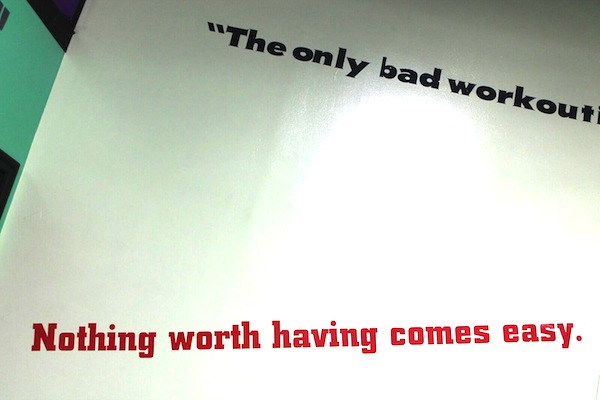 "I would work 3rd shift and get home at 7 am, with just enough time to shower and make it to OSU in time for an 8am class."
Rock-N-Shock is offering many new elements to health and healing goals.  For example, they offer a hyperbaric oxygen chamber.  These oxygen chambers help with the recovery of injuries, fatigue, illnesses, muscle pain, etc.  It's a very multi-functional therapeutic unit.   Basically, it fills your lungs with fresh new oxygen–"It's like being in space.  After I used the chamber I felt like I could keep running."   A lot of professional athletes and celebrities utilize them.  Rock-N-Shock even has their own team physician who can provide the necessary consultation and prescription for the hyperbaric chamber.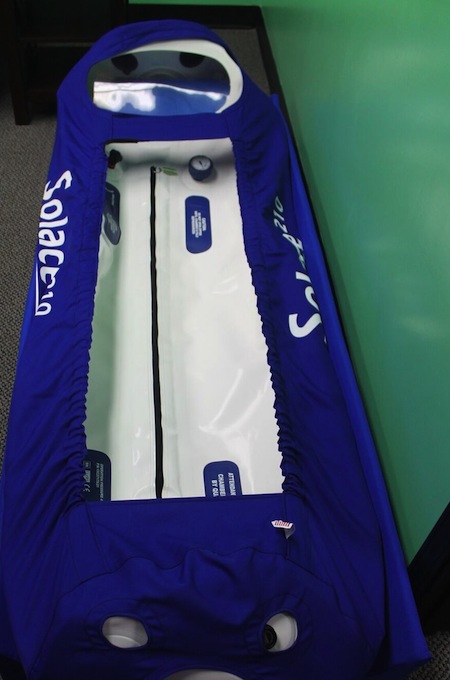 They are offering a Far Infrared Sauna.  These are unique saunas that provide light therapy as well as penetrate deeper into the skin for detoxing.  They help with the healing of swelling and sleeping, among many other things. They have an Inversion table to decompress your spine.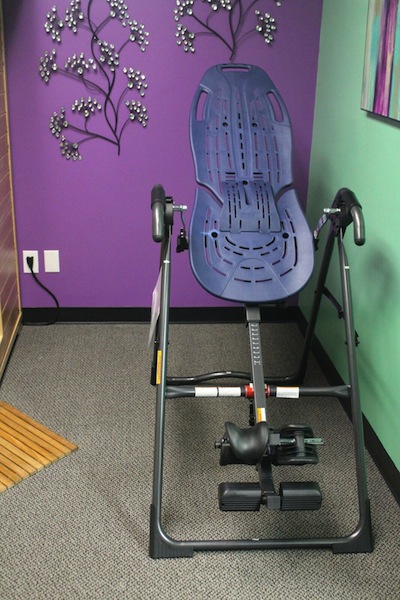 A deep-tissue licensed sports massage therapist.  "When I say deep-tissue, I mean she does deep tissue." Meal planning, nutritional database access, skin care products, soaps from the Philippines (and they are the only distributors in the USA), VO2 testing, RMR testing, nutritional testing, deficiency testing, metals testing…the list goes on.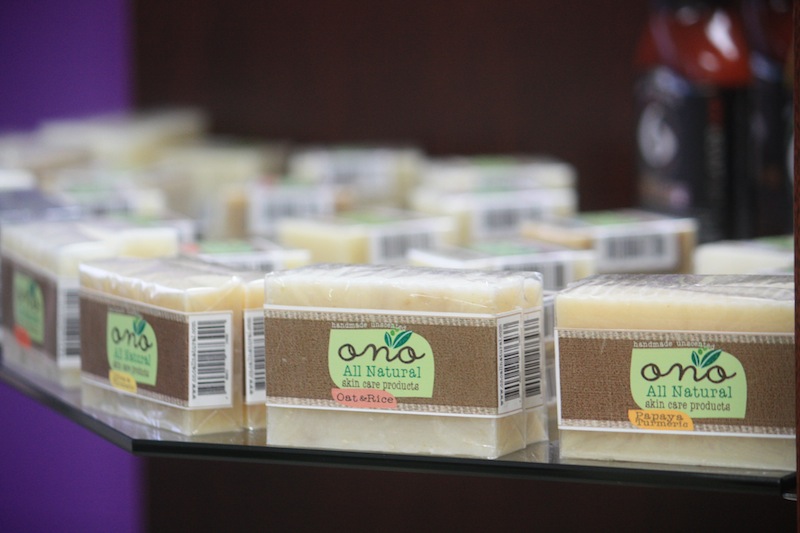 "Women and men need different things.  So they really need to work out separately. I love what I do and I have fun doing it, and I want woman to have fun doing it too."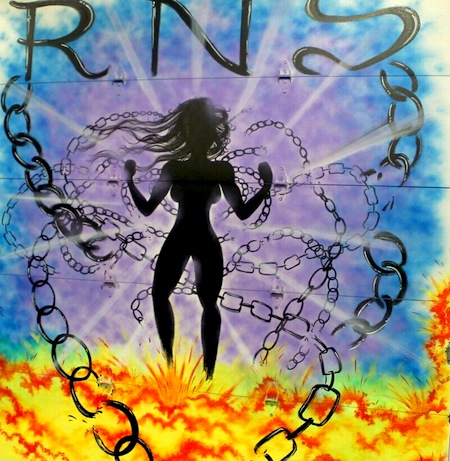 The initial location of Rock-N-Shock is only for women.  Sorry guys.  Don't worry though, your facility will be designed specifically for your needs in mind too.    You don't actually have to be a member to utilize and receive all these amazing amenities and services–you just have to be a woman (and well pay of course).  AND, you don't have to live in Ohio to access their intolerance testing or to receive their meal planning services (based on the testing).  The intolerance analysis tests for 85 nutrient deficiencies, 300 non-foods, and 300 foods. It's extremely precise.  This is VERY difference than an allergy test.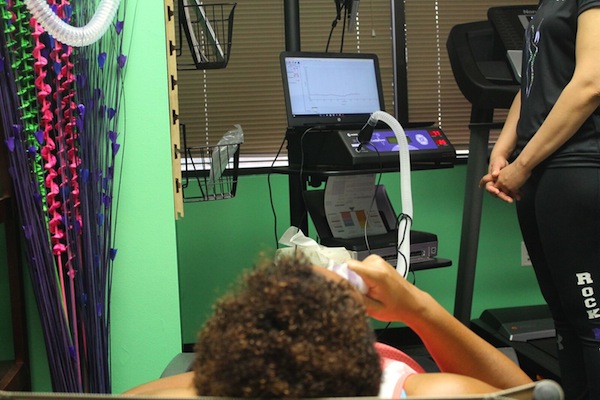 The testing is where it really begins.  Every person must be assessed.  The assessments and laboratory tests enable them to create specific dietary and workout regiments that are completely individualized.  All of their services are provided separately or in discounted bundled memberships. There's something for everyone!
"We are not born with intolerances, we build them up in our systems over time— and it creates internal symptoms.  After you eat a food do you feel bloated? That's an intolerance.  Do you feel tired? Intolerance.  Joints aching?  That's an intolerance sign.  We aren't paying any attention to it and are ignoring what our bodies are telling us."
But, come on.  That's not all.  I said all encompassing.  They have a wireless Mio Link wristband that keeps track of heart rates, calories, and points that you're earning.  Their own technology along with your personal test results programmed into the wristband allows them to see your athletic level instead of basing it off of national averages. Yes, they even have an amazingly planned out rewards system–built into the wristband which can be directly used toward purchases.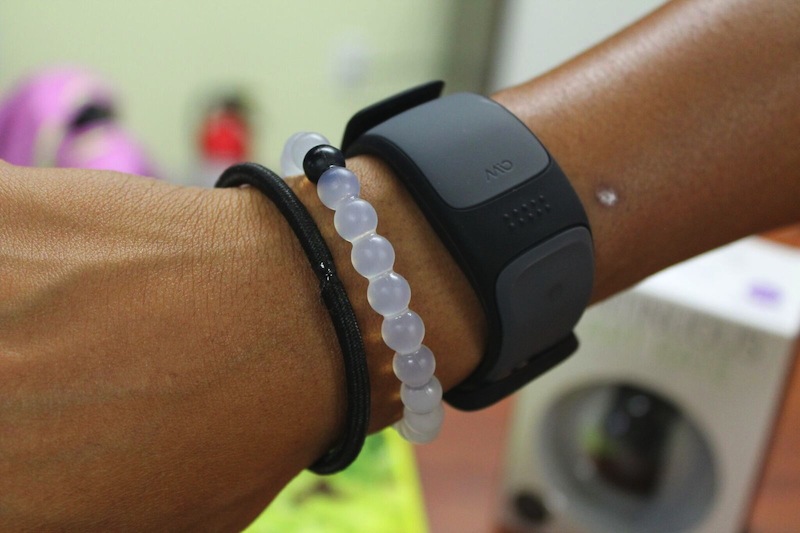 Whether that's in their shop, on clothing, or on the sauna, or even membership dues.  It's up to you and your workouts.  The Mio wristbands are only activated in a certain distance of the Rock-N-Shock facility, but they have patient portals that keep track of all your results.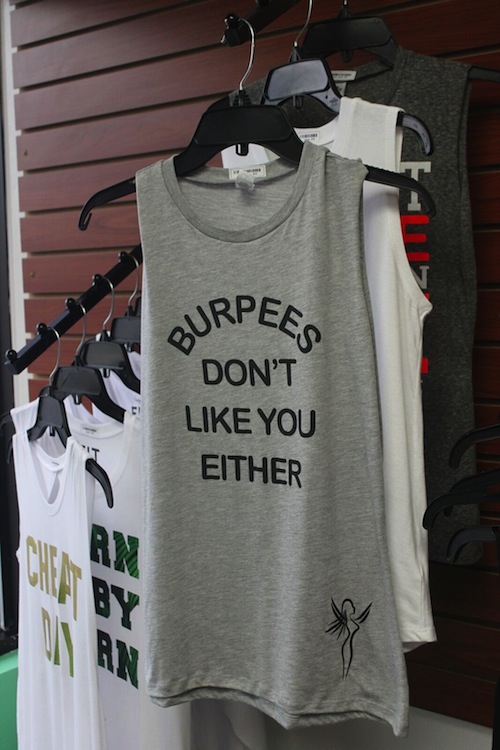 All classes are kept to a maximum size of 6 women. Danielle wants to keep them intimate to ensure she has the ability to implement movements correctly and members are achieving their goals.    "A lot of time people come in who might have muscles and appear fit, but they're not healthy. I end up having to retrain them, because for years they've been doing squats the wrong way."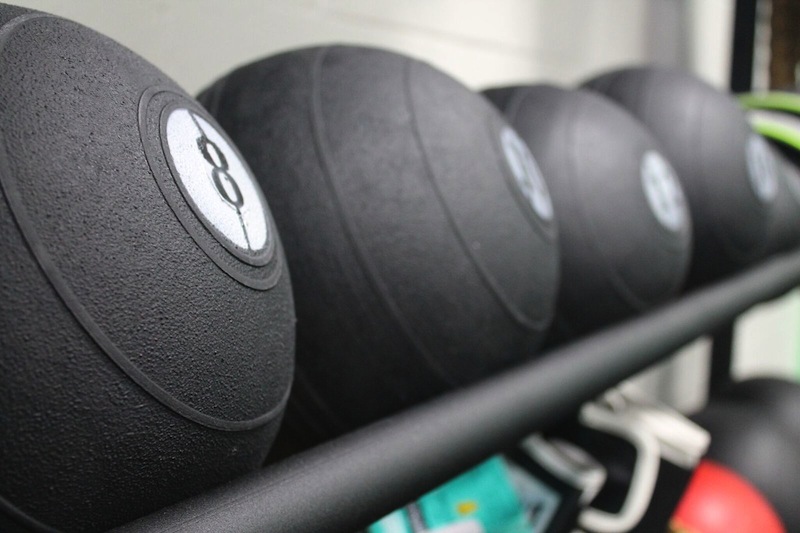 Rock-N-Shock is about rocking out to music while shocking your body.  Your placement is based off of an assessment with the Master Breaker.  You'll then join women who share your fitness level and start your way to the top.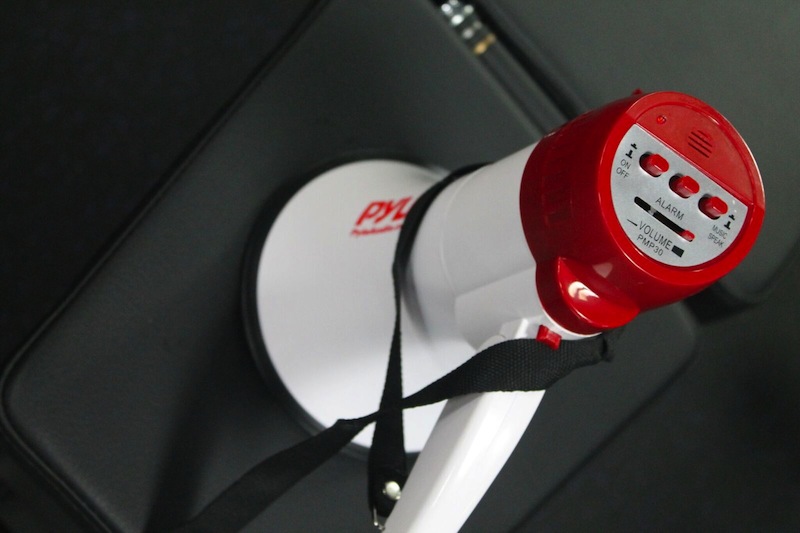 "I break women down–and really test their physical strength.  I push people to their limits.  When they say they can't do 10 seconds more, I help them to push themselves.  
So really, they're building athletes, saving lives, and creating jobs.  "I really want to save lives and create jobs.  That's one of the goals through all this planning." It's just so much more than that though.  People are coming off their hypertension medications.  Their diabetic medications.   Danielle is so focused, and has been for so long, that she is making a valiant effort–a successful effort—in changing not only lives, but really, she's changing societal norms.  When I think of "being the change you want to see in the world"—I think of Danielle Miranda.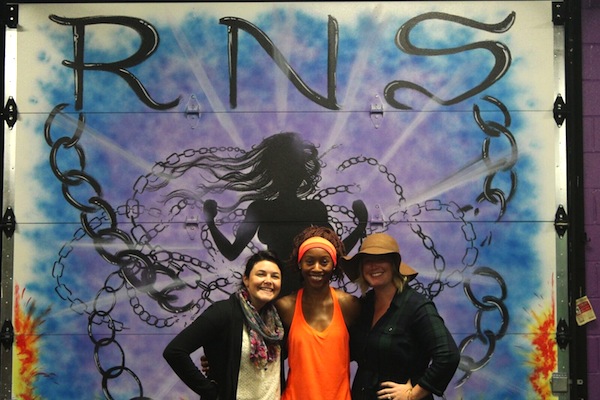 "This isn't about physical health; this is about internal health. I want to change how we think about health– its not vanity.  Health is within. That's what matters."