30 Sep

Meet: Over My Head

Posted at 06:00h

in

Business

,

cancer

,

Columbus

,

columbus families

,

Disease

,

Family

,

healing

,

health

,

Heath

,

Local

,

local business

,

Meet the Business

,

Organization

,

Things that Matter

2 Comments

Over My Head is a unique company specializing in accessories for woman who are undergoing breast cancer treatment, or in recovery.  They offer a comfortable and relaxed environment, with personal consultations and private fitting rooms.  They actually opened back in 1998 in Upper Arlington. 

Over My Head is a beautiful space to help women look and feel a little more normal—when they need it the most.
Bethany Golden purchased Over My Head in January 2007, after being inspired by her late mother, Bonnie Ritchie.  Bonnie had cancer for 11 years, but it wasn't until the last 3 months of her life, that she became very ill.  During that time, Bethany was finishing up her last semester at The Ohio State University, while helping as a primary caregiver alongside her father.   In 2002, the day of Bethany's graduation, Bonnie passed away from breast cancer.  "I think she was hanging on for that."
Bethany graduated with a Bachelor of Science in Textiles and Clothing. While in college, she specialized in designing fashionable and functional dresses, lingerie and swimwear for mastectomy patients.
"My mother was diagnosed at 39. There just wasn't anything on the market for woman that age, especially after a bilateral mastectomy."
Bethany never ended up manufacturing her designs, but saw room for great improvement in cancer aesthetics. She now makes it a point to order the newest and absolute best— in post-breast surgical products, hair alternatives, and fashionable yet functional merchandise for the shop, Over My Head.  No matter how much of your breast is missing– they have silicone prosthetics in all shapes and sizes to accommodate everyone.  The boutique has evolved tremendously and is now located in The Bing Cancer Center at Riverside Hospital.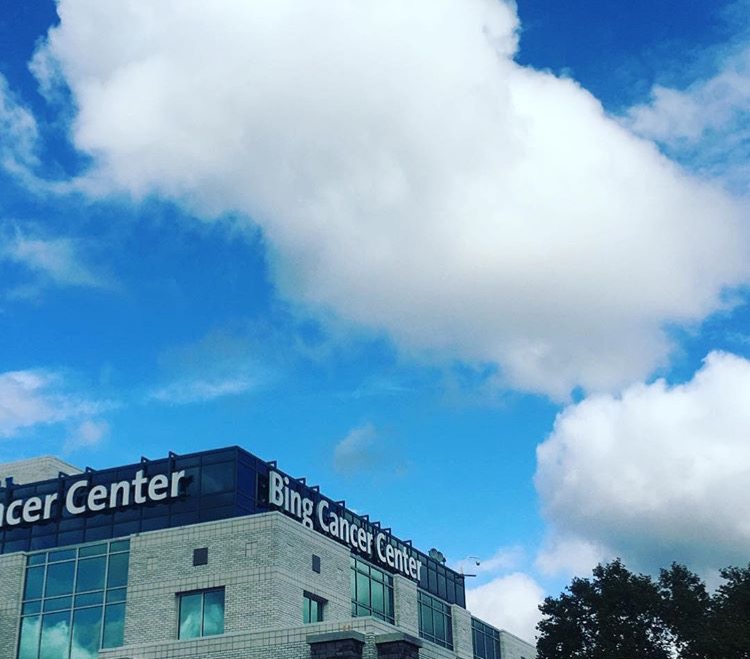 Over My Head offers a licensed salon room in which volunteer barbers or cosmetologists can provide head shaving services.  And, they work closely with many surgeons and oncology offices, in order to achieve the best benefits for their clients.  Although, they are affiliated with Ohio Health, and are  technically a medical facility, they present themselves as so much more.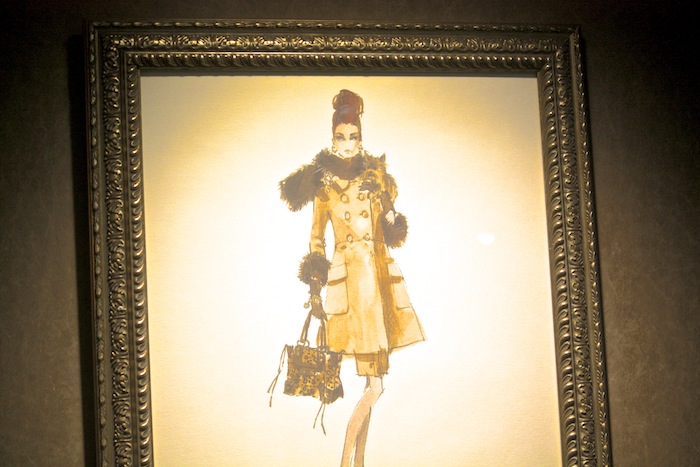 "No one ever wants to buy these products.  No one ever wants to need these products.  So, we are trying to move away from the medical feel, and really gravitate towards a retail-boutique feel, because everyone loves retail therapy.  And we want woman to leave feeling comfortable and confident."
The boutique is an accredited facility with both the American Board of Certification and Medicare.  And, Over My Head boutique is contracted with all major medical insurance companies.  It only took them two years.  Can you believe it?  The process was pretty grueling, but they made sure to abide by all the correct guidelines, policies, procedures, and standards to become accredited.  And once they were, they went through the same process to become accredited with Medicare.  Only then were they able to begin the contracting process with each individual insurance company.   But, it was worth every minute.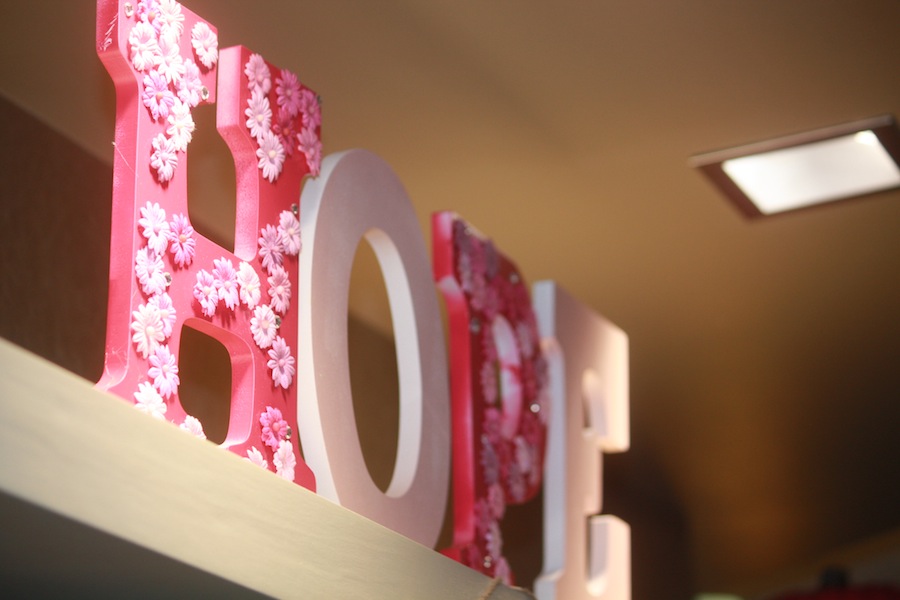 Because now, these products are all covered by insurance.
All you need is a prescription.  And obviously you can still purchase the products (with no sales tax) if for some reason you cannot run it through your insurance carrier.  You can walk in and someone will always be there to greet you and help answer questions.  For specific fittings however, they do require scheduled appointments.  It's only because they've become so busy and they want to make sure to set time aside for each individual customer.
"A lot of the women who come in are scared, but when they leave, they feel so much better about the products on the market."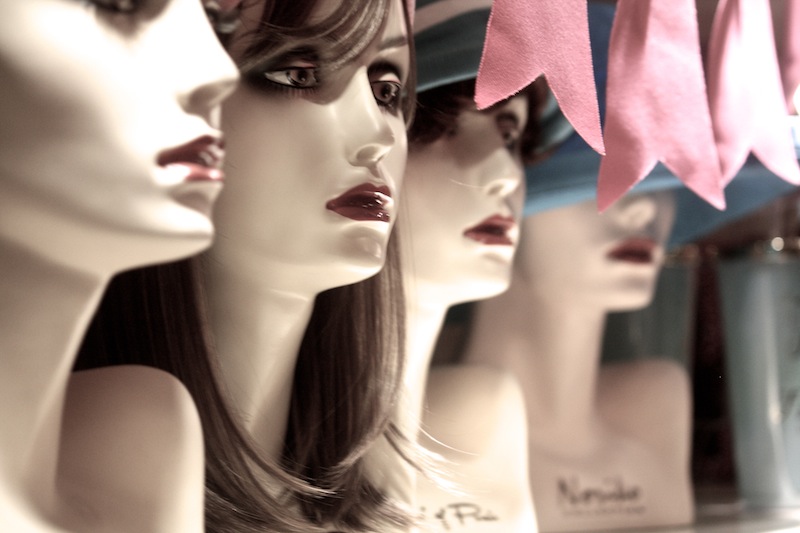 ]
 AnaOno is their newest intimate line of products in the shop.  The owner (Dana Donofree) actually had breast cancer and reconstructive surgery herself.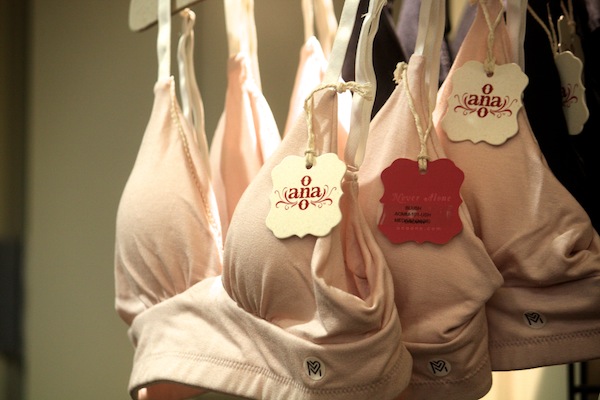 "The thing is– you think you'll look normal afterwards, but it's just never the same.  And reconstructive surgery is not the same as breast augmentation.   The scar tissues from the radiation never go away."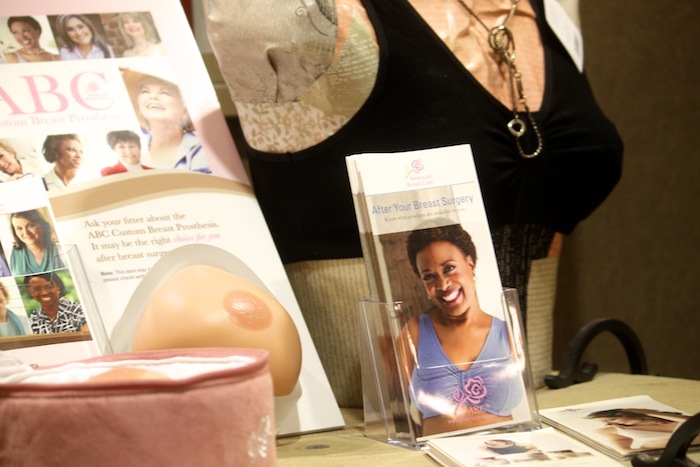 Over My Head boutique is surpassing standards of a normal business; Their helping woman through difficult transformations to become whole again.