15 Sep

Meet: Gotta Eat Muffins

Posted at 10:38h

in

Business

,

Columbus

,

columbus families

,

exercise

,

Family

,

fitness

,

food

,

Heath

,

homemade

,

Local

,

local business

,

Local Family

,

Marriage

,

Meet the Business

,

Mental Health

,

motherhood

,

parenthood

,

Story

,

yoga

0 Comments

Jodi Attar is passionate about food, "my philosophy is–eat good things that taste good."  She's even more passionate about her Gotta Eat Muffins.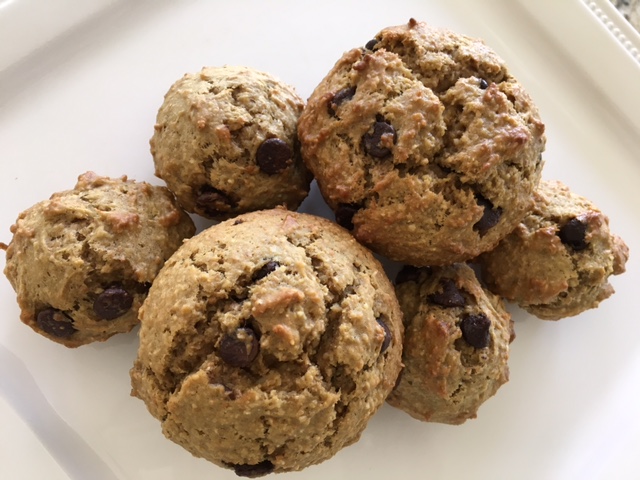 She grew up in Akron, but moved to Columbus for a pharmaceutical sales job.  Her first masters degree was in Health Administration, but as Jodi said it best, "it just didn't feel right, like Goldilocks and the Three bears, trying all the porridge."  Her husband is a Cardiologist at OSU, so she had the opportunity to stay home for a period of time with her first-born son, Ashton.
"After a year, I felt under-stimulated and needed something to do."
She got back into the job force working at Nicole's For Children, a local clothing boutique in Powell, but it wasn't an end goal.  She spent a good portion of time considering who she was and who she wanted to be.  We've all had those moments, where we stop to question our purpose and evaluate the meaning in the lives we're creating, right?  (I've had those moments).
So, she sought out counseling to help in her personal life, and realized through therapy, that everyone needed therapy.  This ignited a new passion.  It was time to go back to school for her second master's in Marriage and Family therapy.  Currently she's attending North Central online, part-time, and completing her clinicals at Ohio Guidestone (a community mental-health services organization).  Ultimately, she wanted to build a career that enabled her to give back to the community.
But, what about the muffins?!
It all started with a mix that everyone kept asking for, and she ending up distributing it. "I felt like a powder peddler for awhile."  It was actually two formidable conversations that pushed Jodi in the right direction with Gotta Eat Muffins.

The first conversation was with Cheryl, from Cheryl's Cookies.  Cheryl tasted her muffins and said, "you need to sell the muffin not the mix."   It was a huge moment having Cheryl love her muffins.  Simultaneously around that time, her husband encouraged her to take her muffins to Dell's Homemade Ice cream, and chat with the owner.
In the early spring of 2016, she took a 90-day leave of absence from school and officially opened Gotta Eat Muffins.  She currently sells her muffins in 3 locations– Dell's, Mean Bean Coffee, and Village Academy.  Jodi does all her deliveries for free!
We tried the muffins, and the rumors are true.
You can taste that the muffins are healthy, but they're incredibly moist and delicious, too.  You can see why they're addicting. Her biggest clients tend to be health fitness buffs. Her secret to keeping them moist?  She freezes every one after she pulls them out of the oven just a tad early. Freezing the muffins optimize the freshness and keep them gooey.  Mmmm.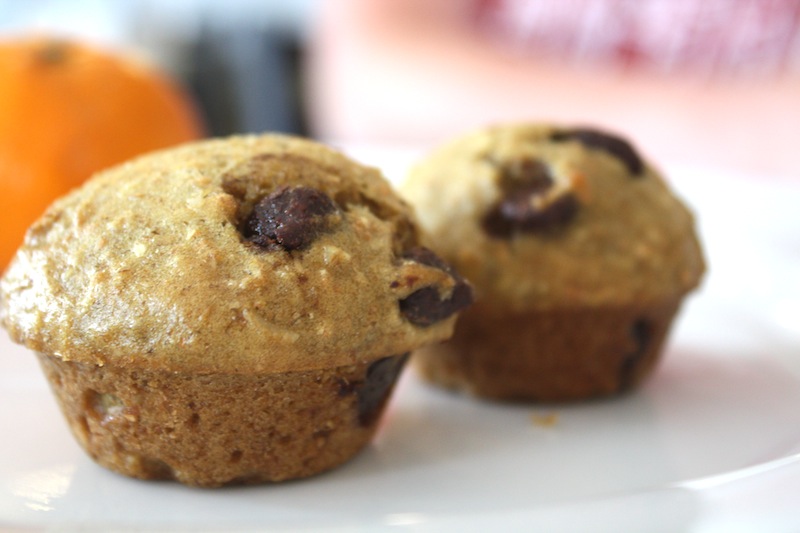 The muffins come in jumbo and mini versions and contain grain oats, flax seed, wheat germ, and yummy chocolate chips.  All deliveries are free, and you can order online.  Gotta Eat Muffins has largely grown by word of mouth from (as Jodi likes to say), her "muffin ambassadors!"  Although, there was a point when things became stressful.
"I realized it's not worth it– if it's not making me happy.  But, I loved hearing that people were enjoying my muffins, so for now I'm keeping it casual and fun."
With two kids, and working on her second masters, she needed to find some help.  Kristen does freelance baking for her and bakes the muffins at The Commissary (an awesome location for food business entrepreneurs).
"I'm always trying to grow.  I'm on a chronic mission to learn and discover things about myself."
And that's why Columbus Stories loves Jodi and her awesome muffins.  You can be sure that we're taking our muffins on the go for the whole family.  They are great for after work outs, breakfast, snacks for the kids…dessert.  Really anytime is muffin time, right?