08 Dec

Meet: City Barbeque

Posted at 15:51h

in

Columbus

,

columbus families

,

columbus food

,

Community

,

Family

,

food

,

food scene

,

friendship

,

Fun

,

Giving Back

,

Local

,

local business

,

Local Family

,

meaningful

,

Meet the Business

,

Story

,

Things that Matter

2 Comments

There's no question that when you think of barbeque, you think of City Barbeque. How could you not, really? The beef brisket (my all-time favorite), the pulled pork, baked beans, corn pudding, I could go on. The barbeque is so good that it's been given many awards, countless times, in local and national articles, competitions, and festivals. How did this place get so good?  Why is it so good?  And, who makes it happen?

There's definitely a story behind it.
It all started almost 17 years ago in Upper Arlington, Ohio.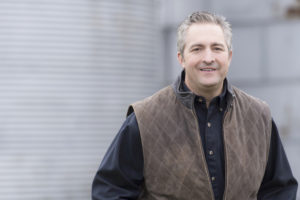 Rick Malir, one of the Founders of City Barbeque, quit his day job at John Deere & Co. to start the business. Although there are other partners, he is the one who took the leap of faith and hasn't looked back since.
Before the 28 restaurants in four different states, there was only one. This is where it all started, really. Rick was making the barbeque sauce from scratch, he was brining chickens at 3am, and running the catering portion out of his garage. He was hands-on then, but I wouldn't say much has changed in that department, even now.
 "I'm still wearing blue jeans to work everyday," Founder and CEO Rick Malir told Columbus Business First. "I'm still going to be in the restaurants, harassing our (general managers). The culture is the same. The leadership is the same.
That culture and leadership is what truly makes City Barbeque stand out. Yes, the food is phenomenal, but it's about more than just the food, it's about the people behind the restaurant. The people who work there are happy. So, there's no surprise that people stick around, love their job, and even recruit family and friends to join them in their careers. There's also no surprise that City Barbeque was named, "The Best Place to Work," by Columbus Business First and "Best Employer" by Columbus CEO.
So, what is it that makes people stay?
"It's like the old saying that people don't leave companies, they leave their bosses. We work from the top down to have a congenial environment. Train great leaders and they will train great teammates. We are all a team and I think we do a great job of working together. Teammates stick around because they are treated with respect and are genuinely cared about as individuals."
It's true-when you work at City Barbeque, you are part of a family. You are cared for, in so many ways. Employees who are in college, or have children in college, can apply for a yearly scholarship, and health benefits have been offered since day one. Minimum wage? Oh no. The pay is above those standards. Rick wants his employees to afford their car payment…to have a better life. He truly, genuinely cares.
Working with friends, brothers, husbands, mothers? That's encouraged. Rick knows it's human nature to want to work with people you like, so why not do it? "I think working with those you care about can usually motivate you to want to do your best. Every now and then we will see some family drama, but the good by far outweighs the bad. As long as everyone contributes and holds each other accountable, there's never really been a big issue. We have so many best friends, siblings, husbands & wives, parents and children – all working together towards the same goal. We love it."
Seems like a place that you would look forward to going to every day, right? But, it doesn't just happen. Rick has created a culture and foundation that makes people love what they do, because he loves what he does. He trusts his employees, he wants the best for them, and he really does consider them family.
"Rick is very laid back and down to earth. He works here in the office with all of us, and he has never thought he was too important to be here. He has even taken time to give me (and others) advice about non-work related things and has asked me about my long-term goals and how I plan to get there. I know he doesn't have to do stuff like that, but he does it anyway. You can tell that personal relationships are important to Rick, which is part of what makes him a great leader. Also, he brings his new puppy to work sometimes. Maybe that's the real reason I like having him around…" -Jordan, employee at City Barbeque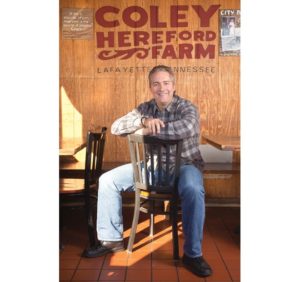 So, that brisket sandwich, or side of baked beans tastes a little better now, right? There's so much love within the company, that you know you are getting the best quality in your food and service. Sign me up–I could smoke meat all day knowing that I am important. Because, don't we all want to feel important?
Check out all the awards, nominations, and even the menu for City Barbeque on their website.
For most recent updates, visit Facebook or Instagram.