20 Dec

Meet: Chris Brooks

When we met Chris at his Clintonville duplex remodeling project, we both instantly felt a level of comfort. Chris was so easy going and laid back.  But, it's no surprise why after we heard his amazing story.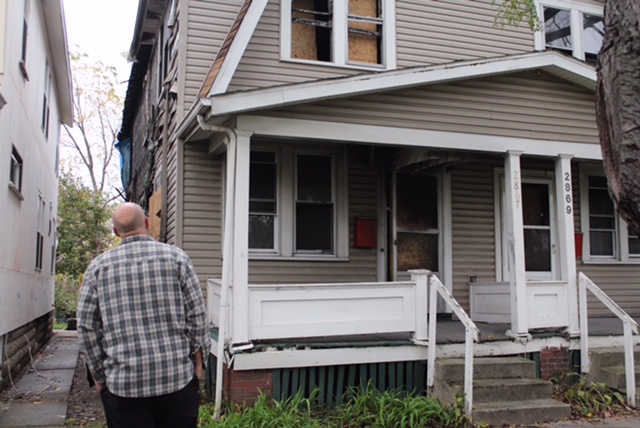 If you've been following along our series than you already know a little background about North Creek Construction, but if you haven't let me just briefly bring you up to speed.
North Creek Construction serves all of Central Ohio, bringing nearly "50 years of combined experience to every project. From knocking down walls and rebuilding entire kitchens, to sprucing up a laundry room or adding custom tile." The biggest thing about Chris & North Creek Construction though, is that they genuinely care about the details of each project and home owner.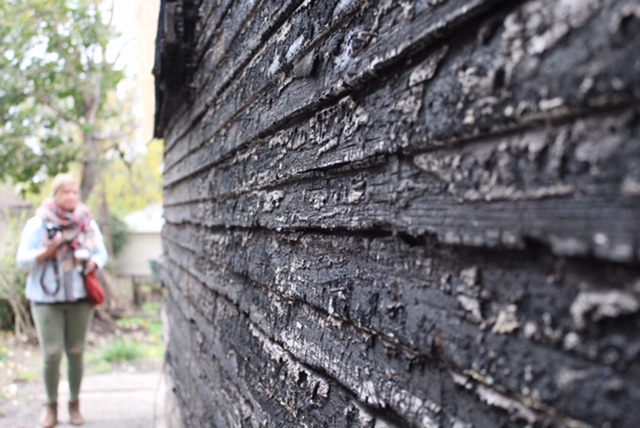 They've grown mainly by word of mouth and Chris has at least 14 other people working with him on projects.  They've worked on a lot of water damage projects, and remodeling burned houses.  "The smoke actually does more damage to the house than the actual fire."  But they can do everything.  Currently one of his projects is building a custom home.  He's recently gotten into the "remodeling" side of things.
Chris used to flip houses.
He also used to be an insurance adjuster.
AND he used to be a sous chef.
Chris has had a lot of jobs.  And, he's traveled everywhere. Seattle. Vancouver. France. Utah. But the one passion that was always nailed in was construction.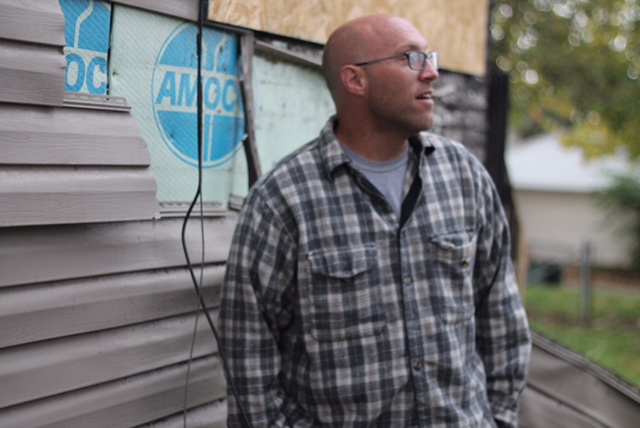 Growing up his parents had custom built their home.  So, it really started there. Then, in high-school he did construction and they built a house inside their school.  His mother was a first grade teacher and his father was an insurance adjuster.
Chris ended up majoring in history, but it took him awhile.  He took a few semesters off here and there.
He went to Columbus State (where he met his wife), Ohio Northern University, and eventually finished out at The Ohio State University.  "I started getting burnt out on trying to catch up with credits after transferring so many times. And my mom suggested I take some time and go do something.  So I went out to Utah and skied."
He also went to Europe to complete his college education and on the weekends he would travel around Europe. Cool right?
And yes, he spent time cooking in the Short North and even went to St. Thomas where his friend was a Chef at The Ritz Carlton, but after a couple of months he realized it wasn't for him.  "With cooking I cannot create a recipe. I can whip up some Hollandaise Sauce right now and follow any recipe, but the creation part was not there."
Houses are different though.
"Houses I can see. I can open up walls. I can see what I can do with houses. And I love that. I found my passion."
Chris has lived out all of our dreams by pretty much fulfilling his bucket list early, but he spent all that time making sure he spent the rest of his days truly doing what he was passionate about, which is building and remodeling homes.  If you have any construction projects that need done whether its residential or commercial– call Chris and North Creek Construction today!