22 Aug

Meet: Cassandra Marsh

Posted at 19:26h

in

Activities

,

art

,

Beauty

,

blogging

,

Columbus

,

Community

,

exercise

,

healing

,

health

,

meaningful

,

Practice

,

reflection

,

Story

,

Wellness

0 Comments
"While on the surgery table they gave me the anesthesia and asked me to name the styles of dance I do,
"Cha cha, rumba, swing, mambo, waltz, tango…." and then I woke up and had undergone a bypass surgery in my right leg. I've danced my whole life but I was never the "naturally talented dancer." I had to spend countless hours, day in and day out.  Stretching, taking classes, and in a studio practicing.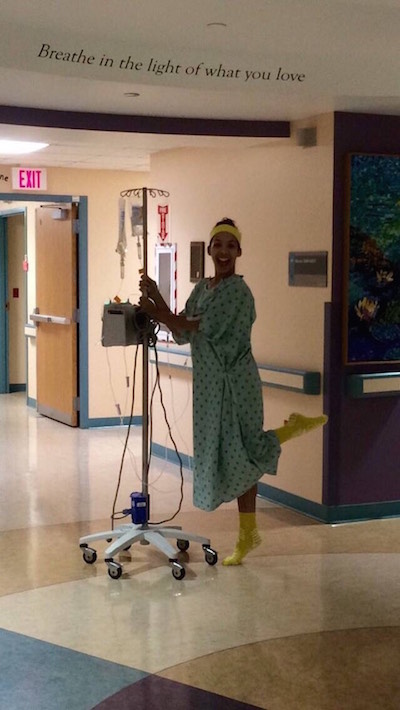 While most were out having a social life, I was always dancing. I was so desperate to be good, I did the most severe over stretching a dancer could. I naturally have hyperextended knees, so my body naturally puts force on my knees. Adding more force to the back of my knees just made it worse.
Over the years I kept loosing feeling in my right foot, but never thought it was serious. Until the night before a charity event, I was dancing with a student. He dropped me into a split and I lost complete feeling in my leg. I was rushed to a hospital in Indianapolis.
The doctors had never seen this before other than a football player that damaged his whole knee. The doctors didn't understand how I possibly managed to snap the major artery in my leg and have a blood clot, but didn't have any other major damnage such as an ACL tear. The doctors had to perform a bypass surgery.
Even though it was as serious as if they hit a nerve, I could loose permanent feeling in my leg, or if the bypass didn't go as planned I could loose my leg: All I could think about was dancing.
After the surgery, I thought dance did this to me. Maybe I'm not suppose to dance. I was suppose to relocate from Chicago to Columbus and work for my now current boss. And then this surgery got in the way, the doctors telling me my leg might not be the same. I might not be able to dance to the level I once spent years to perfect.
My leg took extra time to heal than expected. I was in rehabilitation for about 6 months(in dancer time that's an eternity). I told my boss that I didn't think I was going to dance anymore and I thanked her for considering me. She told me "Screw that. You worry about getting better and the job will be waiting for you when you are better. You are strong, you can do this."
She is a very big reason I came back to dancing. With the suport of all my family, friends, and my boss, my drive to regain my strength and flexibility grew. Aspiring to be an even better and stronger dancer than I was. That was a year ago and now I'm working at Columbus's premiere ballroom dance studio.
Dance Tonight Columbus is ran by Kimberley Mitchell. Columbus's only women studio owner that is a world champion. She's won the one of the country's biggest ballroom competitions, native to Columbus, the Ohio Star Ball ballroom competition THREE TIMES, United States International Latin Champion (twice), British Professional Rising Star Champion, and 5th in the World Championships.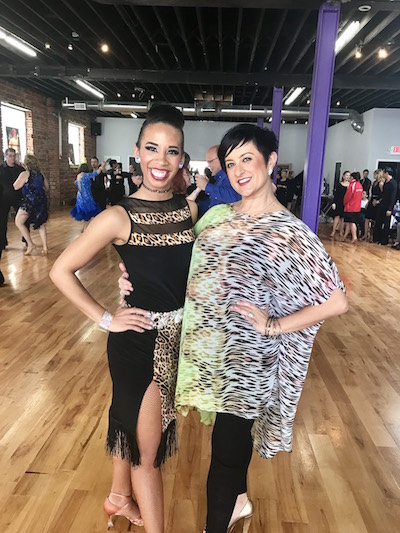 The morning I went into surgery I said "this setback is preparing for an enormous comeback." And the comeback has been a threshold.