19 Oct

Meet: Bend Active

Posted at 18:00h

in

Activities

,

Adventure

,

Business

,

Columbus

,

columbus families

,

Crafts

,

design

,

exercise

,

fitness

,

Fun

,

Heath

,

Local

,

local business

,

Local Family

,

Meet the Business

,

Story

,

Things that Matter

,

Wellness

,

yoga

0 Comments

Sometimes you come across a brand and it has a clear message and purpose.  One of those brands is Bend, Bend Active.  It's a brand intentionally designed for woman, a brand that gives back to the community, and a brand that has a meaningful message—bend, don't break.  Because in life, there are moments we feel like we're breaking, right?  But, it's important to remember to bend and be flexible with the changes life brings us.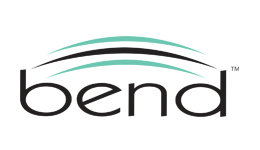 Bend is a fitness and performance clothing company for women that's fashionable, comfortable, and wearable for everyone.  They've found that utilizing an eco-friendly material, bamboo, has been most fitting for their brand and product.  Not only does bamboo hold color really well, but it's also stretchy, too. They try to incorporate the material into their products as much as possible.  Adam challenges, "someone to find a better bamboo performance product."

Her husband Adam recalls, "The idea came to fruition when Laura wanted to create something just for women–something with personality, that was also fashionable, fit everyone, and was performance wear—ultimately something very inclusive."  Prior to Bend, Laura was working for another apparel company, but didn't like the industry as much.  "I just wasn't passionate about it," Laura said.  See, starting her own company was always part of her plan, because she grew up in a family of entrepreneurs, with a motto: If there's a way to do something, then you figure it out.
 "I've always had something in me that said I would do my own thing.  So, deep down, I always knew.  It really started out as a hobby, and it kind of spiraled into opening a store front and designing a website.  Everything we do seems to lead to another thing." ~Laura
When Laura graduated high school she was heavily into showing Arabian horses.   Since a very young age, it was her original dream to show horses professionally. She even worked with the top trainers in the country!  But decided not to go Pro and stay Amateur instead. Today, she is living out her new dream.
And, like many entrepreneurs, she wears many hats.  Her day-to-day routine includes anything from the shooting of products, to creating new designs, taking orders, cleaning bathrooms, or dealing with sourcing.
"You name it, I do it.  I do whatever I have to do and most often am flying by the seat of my pants."~Laura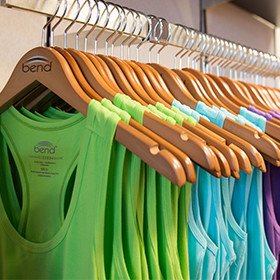 Since Laura does all the design work, I had to know what inspires her.  She finds a lot of her inspiration from magazines, but has an intuitive response for what she likes and what she could make different, then she brings her visions to a team of interns and graphic designers.  "These young people know what they're doing, I really only dabble in photoshop, and I don't have my background in design, so I definitely go to my artists and they give me my options."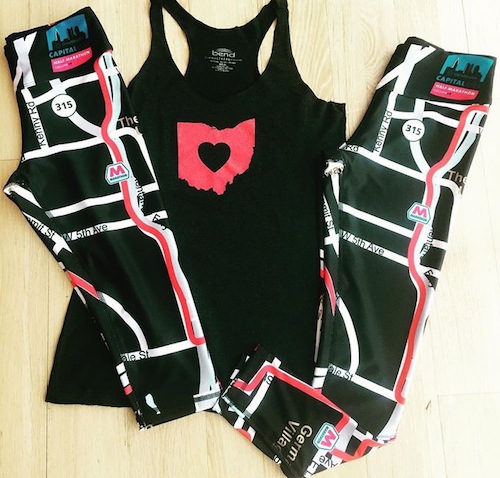 Adam, on the other hand, does a lot of the community building, talking to people, and selling of the product.
"I don't think there is a day-to-day, we are always changing. We were built on grassroots efforts like expos, trunk shows, and social media."  ~Adam
It speaks volume to their brand, Bend.  Again, the idea of being flexible and being able to adjust to life.  They launched their product in April of 2014 and a short 7 months later opened up a store front on Black Friday, only having received the keys to the store 3 days before hand.  Can you imagine?
But, we haven't even discussed my favorite part–the giving back to the community part.  Bend partners with designers like Shelley Meyer, Laura Hawk, Robert Sturman, Roots with Wings, and other organizations to raise money for important causes.  So, when you shop these collections, portions of the proceeds are largely giving back to the community.  You can find their products in shops, fitness places around town, and now The Kroger Market Place.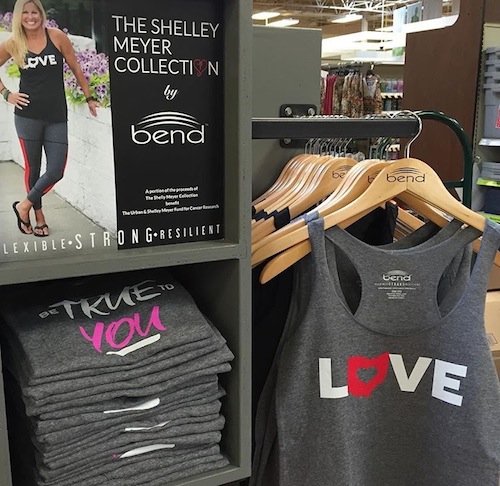 "We team up with different charities and the money raised with those specific products goes back to that charity.  We've worked with Stefanie Spielman, Pelotonia, and Humane Society to name a few." ~ Laura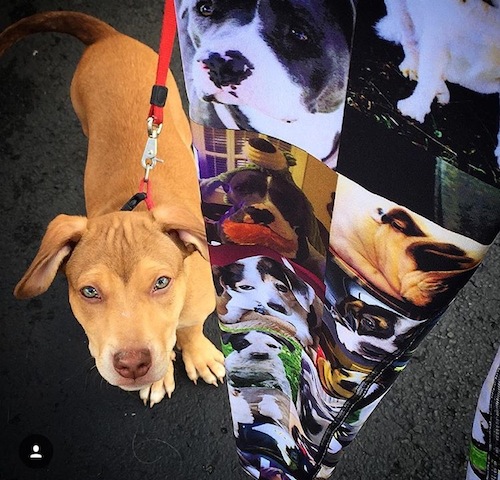 Every door they open, opens another door.  That's the case with their Shelly Meyer Collection, because it enabled them to get an Ohio State licensure.  The University felt it was a good fit and representation for their community and saw a specific product that focused on the female.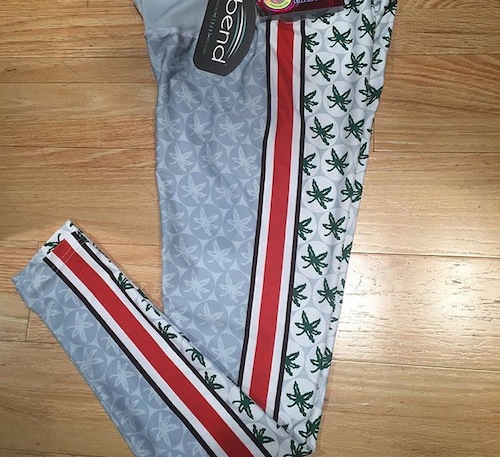 Speaking of the Humane Society, Laura and Adam recently welcomed a new member to their family, a new boxer puppy named Loyd.  I'm not sure if you're an Entourage fan, but I am– their previous dog was named Ari.  They are fans of the show, too.
"Bend is proof that anything is possible."~Adam