12 Mar

Meet: Alisa & Paula

Posted at 20:13h

in

Activities

,

art

,

Business

,

cancer

,

Columbus

,

Community

,

Fun

,

Giving Back

,

healing

,

Local

,

local business

,

meaningful

,

Meet the Business

,

Non Profit

,

Organization

,

Politics

,

Retail

0 Comments
Alisa Becker and Paula Katz are two social entrepreneurs from Columbus launch Be the Sign; donating 100% of profits to charity. Be the Sign focuses political messages on equality, diversity and love.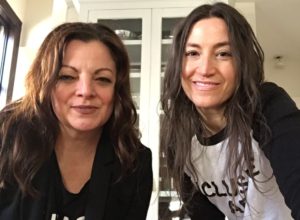 Alisa and Paula are former retail executives, freelancers, activists, friends and now social entrepreneurs. Alisa was a merchant for Bath & Body Works, Zulily & others, created the blog www.30daysofcancer.com and is a grieving mother channeling her sadness into something positive.
Paula has visual experience with L Brands, formerly owned the bakery Layer based here in Columbus, and currently freelances for prominent companies such as, Yankee Candle and Nasdaq.
"We realized our conversations were increasingly political. And, we both passionately believe in equality, diversity, love, inclusion, climate change, freedom of speech, and a woman's choice in the U.S.A  After the Women's March, we realized how many Americans have freedom and rights that seem in jeopardy, and how much they need to express themselves."
"A protest sign is a moment in time; How could people wear their protest every day?"
"We then created the disruptive idea of iron-on messages rather than t-shirts to address three concerns:
1) The discernment people have in selecting the perfect t-shirt
2) Upcycling t-shirts that people may already have around the house, and
3) Keeping costs down so customers could select multiple messages.
These iron-ons are great quality, long lasting and made right here in Columbus. They are super easy, take minutes to apply and can be applied to almost anything (totes, hoodies, t-shirts, etc..)"
"Be the Sign was launched within 3 weeks of concept with a lot of furious thinking, passion and hustle."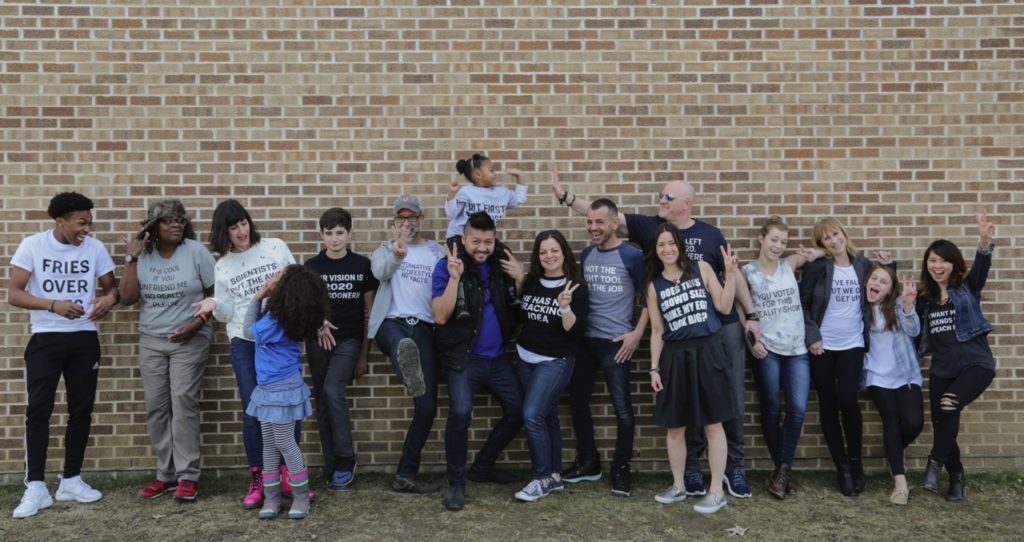 Alisa & Paula's altruistic nature runs deep. "We are relentless fundraisers for Pelotonia, St. Judes, Nationwide Children's Hospital, AIDS Walk & more. Immediately we knew that 100% of profits would go back to organizations we believe in. We are donating to Planned Parenthood, ACLU, Human Rights Campaign, National Resource Defense Council, Sierra Club and more."
Be the Sign. The Protest You Wear. Fearlessly. www.bethesign.org
Handle: @protestyouwear