17 Oct

Trail of Terror

Posted at 19:53h

in

Activities

,

Adventure

,

Business

,

Columbus

,

Community

,

experience

,

Family

,

Fun

,

Local

,

local business

,

Outdoors

,

Things to do

0 Comments
Who is looking for something FUN to do locally in Columbus this October?
You've probably already been to Lynd's Fruit Farm at least three times.  Ready for something new? How about the Trail of Tormented Terror!
I'm probably the worst person to take to a haunted anything. Or, the best person.
I'm a scaredy-cat and I'm not afraid to admit it. I'm afraid of most Halloween related things. Spiders. Skeletons. Chain Saws. Blood. The dead. People chasing you.  All those things, and more.
Let me put it this way–Elizabeth and I walked the "Trail of Tormented Terror" and I'm not kidding, I pissed my pants.  That happened.
Wanna check out a video of us going through? Click here.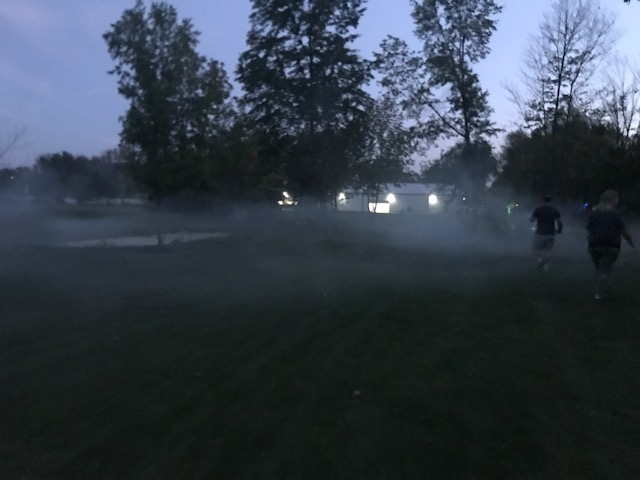 Bob & Debbie are the hard-working duo that decided four weeks ago to throw together the best-most terrifying- haunted trail on their huge footgolf course.  It runs alongside the woods (so yeah really creepy) and it's so long I couldn't even do the whole trail.  I've never seen so much dedication. Expect lots of smoky fog, tons of scary people, and anything in the world that would scare you… it will be there.
Here's a quick run down of all the details you need to know if you're planning on going:
Location:
1700 Dyer Rd, Grove City, OH 43123
Hours: 
8pm – Midnight
Dates:
20th, 21st, 27th, and 28th
Cost:
$15 adults, $5 children 12 and under.
VIP tickets are $20.