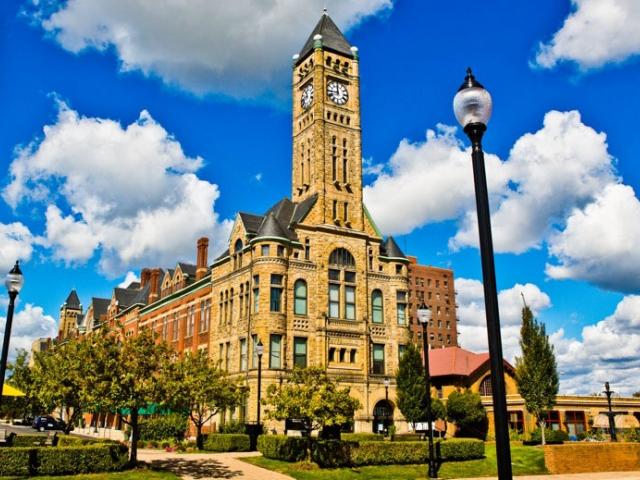 16 Sep

Top 5 in Springfield, Ohio
Springfield is THE weekend getaway
Springfield, Ohio? Yes, it's a weekend trip for sure. No, it's not Disney, but the small town feel will give you the opposite of Disney. And to be honest, I'd rather have that these days.
Here's our top FIVE when visiting Springfield with the family. Trust me, it was difficult getting it down to only 5.
NUMBER ONE:
ALL THE FOOD: With so many cafes, bakeries and unique places to eat, it was difficult to choose just one. So, we chose a few 😉 Seasons Bistro and Grille was the perfect dinner. The setting was small, quaint, but it felt like a fine-dining experience. And, the food? Don't even get Cliff started about the blueberry honey.
"Seasons Bistro and Grille is a family owned and operated restaurant in downtown Springfield, Ohio. As our name indicates, our menu changes by season, which allows us to serve a variety of local, seasonal foods, keeping our restaurant fresh and exciting. We pride ourselves on our excellent service, food, and a unique, sophisticated atmosphere for the best dining experience possible. Since there are few restaurants like ours in Springfield, we wanted to be sure we were creating a concept that wouldn't get old – thus the changing menu, artwork, napkin colors and flowers."
Winan's Chocolates + Coffees: BLUEBERRY latte and buckeyes. Enough said. But, really, so many amazing choices. Choose a few chocolates and share.
Lunch? Definitely head to Salato Deli. The focaccia bread is the most delicious thing I've had since sliced bread (pun intended). Also, get their cider. You'll thank me later.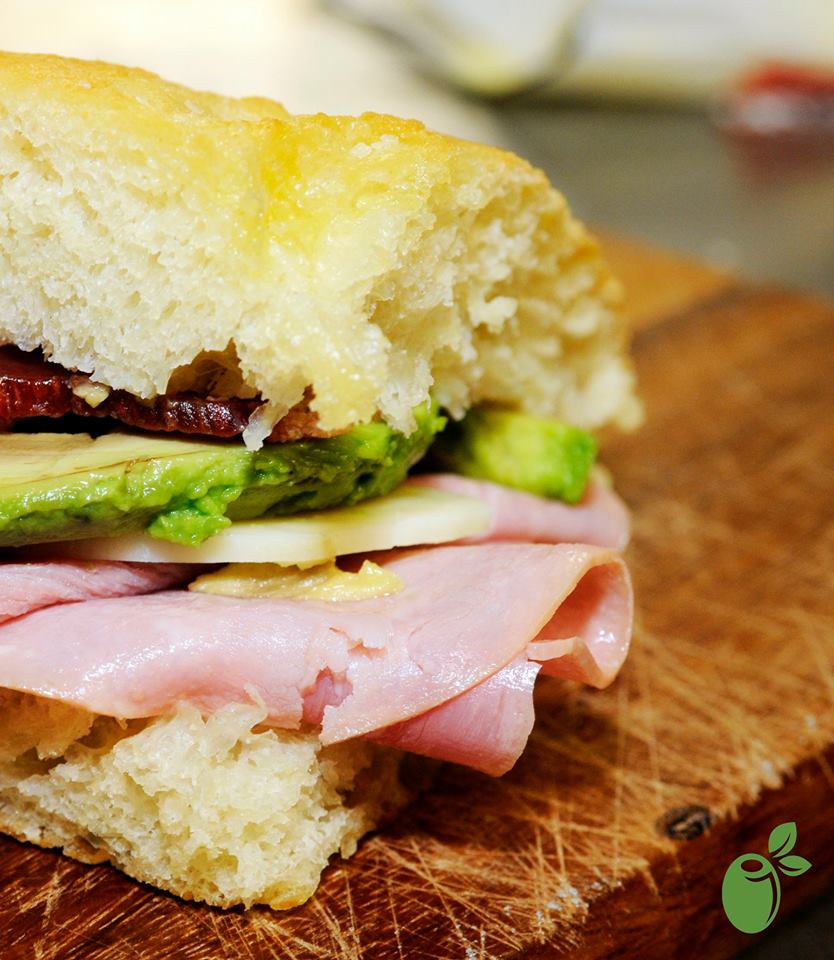 Here's a bit of their story:
"Co-owners Dan and Lisa Freeman developed the bread, spread, and sandwich recipes we use by incorporating concepts and ideas from travels to Europe. They are also the owners of the bakery next door, Le Torte Dolci. In the process of developing the bakery, the Freemans knew a deli would be a perfect compliment. Expanding on the idea of offering a unique food experience in Springfield, Dan and Lisa are committed to offering the highest quality and freshest ingredients possible, just as in the bakery. Come see and taste a little bit of Italy when you step inside of our deli in downtown Springfield."
NUMBER TWO:
HERITAGE CENTER MUSEUM: It's FREE to the public and is one of the coolest museums I've been to.
"The spectacular City Building & Market built in 1890 is now home to the Heritage Center Museum. Extending an entire city block, the Heritage Center houses an extraordinary museum that faithfully recounts the history of America's Heartland, and the historic National Road. Known by architectural aficionados for its stunning Richardsonian Romanesque design, the Heritage Center hosts approximately 30,000 visitors each year. Adults and children alike are sure to be fascinated by the exhibits on display and you can't beat the admission cost…free!"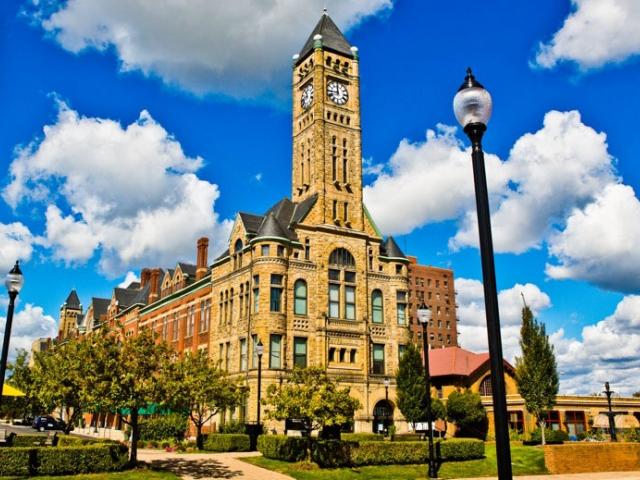 NUMBER THREE:
Mad River Gorge and Nature Preserve: Ohio's most popular climbing area! If you know Cliff, you know he's a history buff. So, this spot was just for him.
"In the spring of 1780 the British and their Indian allies sought to drive the frontiersmen out of the backcountry. In June a force of 700 men led by Major Alexander McKee attacked Ruddle's and Martin's Station in Kentucky, taking over 400 men, women and children prisoners. In retaliation, George Rogers Clark organized a counterattack on the British and their Indian allies (read more here).

NUMBER FOUR:
HARTMAN ROCK GARDEN : Such a beautiful place with rich, rich history. The Hartman Rock Garden is one of the nation's most intriguing and revered works of in situ folk art, an outsider art phenomena where self-taught artists construct fascinating worlds out of concrete, metal, stone, and whatever else they can find. It's free to the public and is a MUST SEE on your visit to Springfield.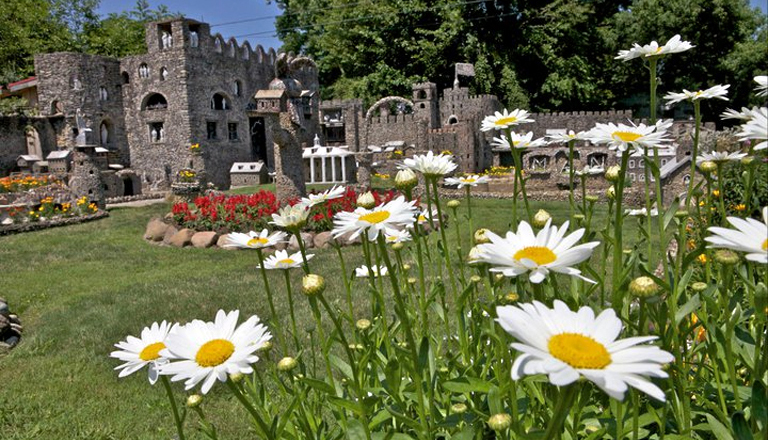 NUMBER FIVE:
HEART OF OHIO ANTIQUE CENTER: Rated by Martha Stewart Living Magazine as "One of America's Best Resources for Antiques." Well then. I'm sold! Seriously the best place to find the most unique treasures. I felt like I could have spent the entire weekend just here. Here's something funny–I used to go here when I was little and thought this trip was SOOOO far away. Now I know why the kids were asking the entire way, "ARE WE THERE YET??" Here's the deets on this cool place: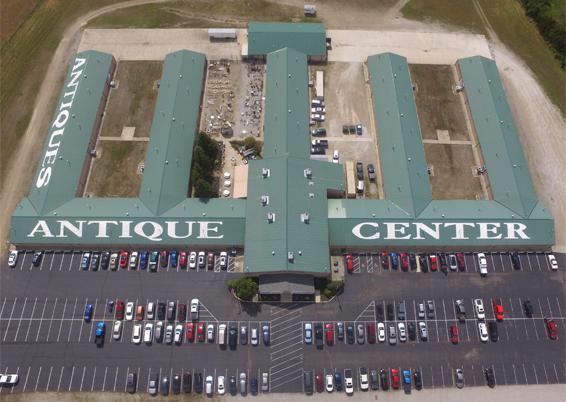 America's Biggest and Best
Open 362 Days 9:30am-6:00pm
(They Observe Easter, Thanksgiving, And Christmas)
Friendliest Staff & Helpful Customer Service Is Our #1 Priority
122,000 Sq. Ft. Featuring Quality Antiques
1,425 Booths & Showcases Filled With Room-Ready Antiques
Outdoor Commons 30,000 Sq. Ft. Outdoor Area Of Patio Furniture, Statuary And Architectural Items
Mo-Jo's Café With Daily Lunch Specials
Customer Lounge To Rest, Relax And Watch TV
Shipping Services Available Worldwide 
There were so many other things we visited and saw during this fun trip to Springfield, but these were our absolute top FIVE. Thank you to the amazing Country Inn and Suites by Raddison for the great stay during our weekend getaway. If you need somewhere to stay, GO THERE! Bring your swimsuit because they have an indoor pool!
Oh, one last thing. GO TO SCHULER'S BAKERY.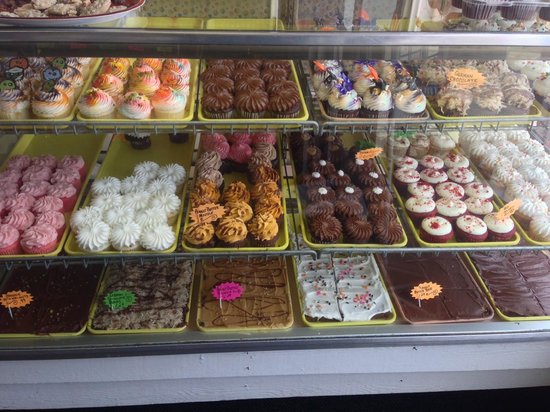 Enjoy Springfield as much as we did!! #ohiofindithere