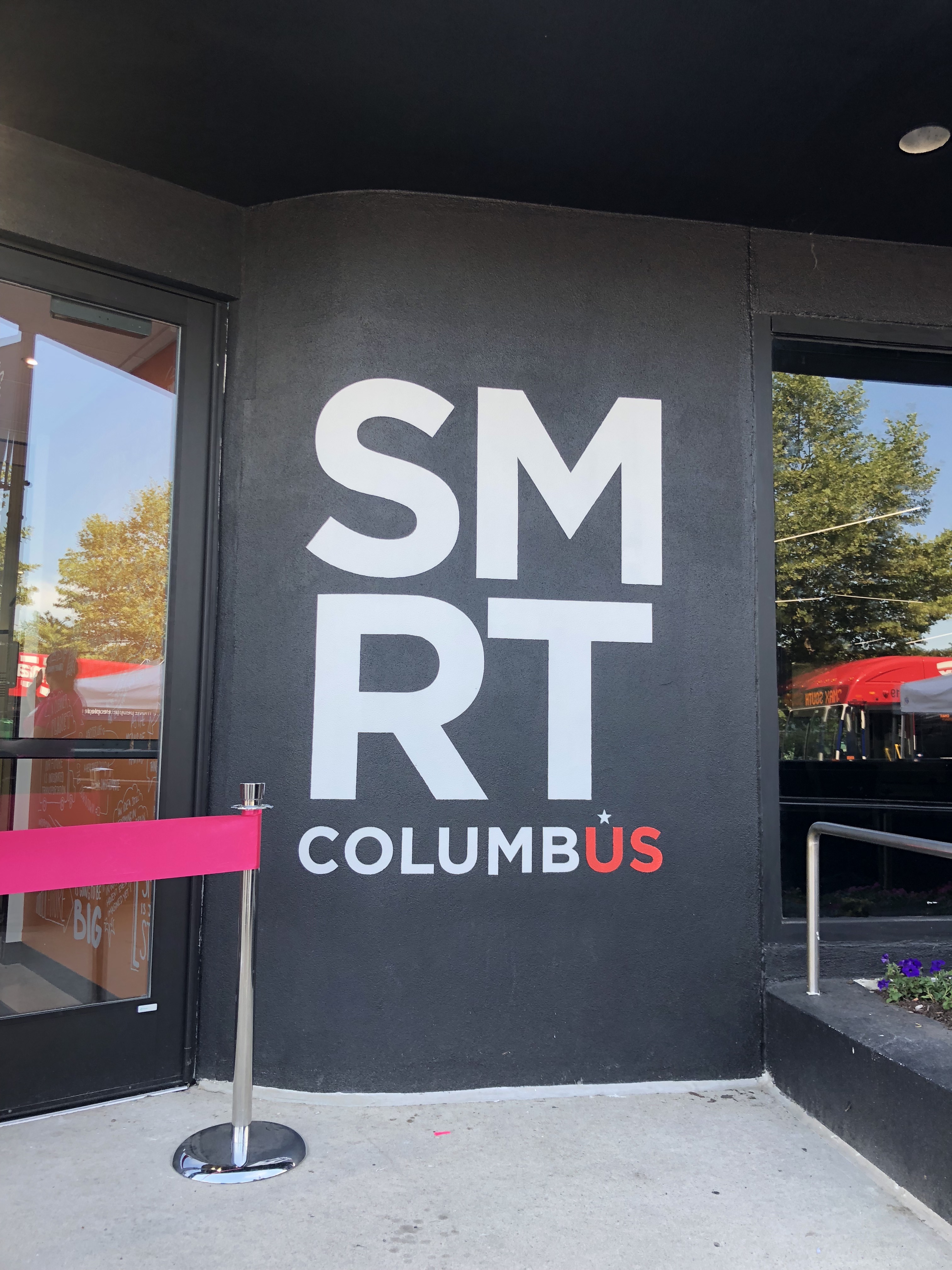 03 Jul

Smart Columbus

Posted at 16:15h

in

Activities

,

Columbus

,

columbus families

,

columbus food

,

Community

,

eco-friendly

,

experience

,

explore Columbus

,

Local

,

Organization

,

Outdoors

,

Story

,

Things that Matter

,

Things to do

0 Comments
Columbus is pretty incredible–in so many ways.
We have:
We have also been recognized as one of the 7 Smartest Cities in the World-pretty cool, huh?
So, it really should be no surprise why we won the U.S. Department of Transportation $40 million Smart City Challenge.
As Mayor Ginther said, "Stop acting surprised."
It's true.
Columbus really is the place to be and I'm darn proud of that.
Because we won the Smart City Challenge and we were awarded a $40 million dollar grant, we are taking great strides to connect our city that was once disconnected.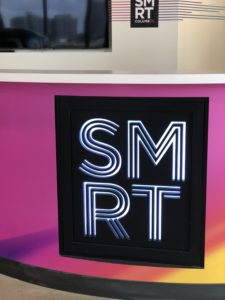 The Smart Columbus Experience Center is open 7 days a week and gives you all the hands-on information you need. By hands-on, we mean HANDS-ON! Like, test driving the latest electric and hybrid cars for one! You really are supposed to wander, touch and explore inside the building.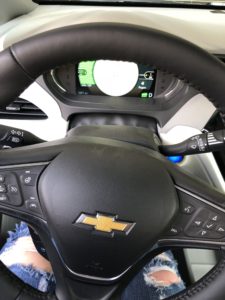 Other things you can experience at the center include:
Story cube sharing how REAL people in Columbus will be impacted by the new Smart Columbus initiative.
Touch-screen videos sharing information on self-driving vehicles
Electric cars on display with QR codes sharing information about the car and the impact they can have on our city.
A motorcycle that is connected to a hovering drone.
Information on Connected Vehicle Environment
A display showing the movement of vehicles along the Smart Mobility Corridor being built along Route 33 near Dublin.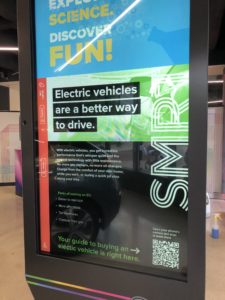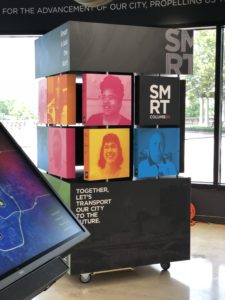 One of the stories on display really struck me. Smart Columbus is so vital and we are so lucky to have this opportunity–we can go as far as to say it will save lives.
Name: Officer Farr
Age: 53
Employment: Columbus Division of Police
Neighborhood: German Village
"As a member of the police force for more than 15 years, Columbus Police Officer Fletcher Farr and his fellow officers were accustomed to being dispatched daily to car accidents across our city. When any first responder is dispatched, it's their goal to get to the scene as quickly and safely as possible.
While on the bike patrol, Officer Farr's response time used to be limited by how quickly he could peddle. Thanks to the Smart Columbus Electrification Program, Officer Farr now uses an electric bike, which can go as fast as 25 miles per hour, cutting his response time in half and conserving his energy for when he arrives at an emergency.
Smart Columbus projects have also made it faster and safer for Officer Farr to respond to emergencies when he's in his patrol car. When dispatched to an accident downtown, Officer Farr used to lose precious seconds waiting for other drivers to hear his sirens and make way for his car at intersections. Thanks to the city's new connected vehicle environment, intersections are now equipped with sensors that change traffic signals ahead to red when he is approaching during an emergency, allowing him to pass through confidently and arrive at the scene faster."
A visit to the Smart Columbus Experience Center will quickly show you how we are going to transport our city to the future.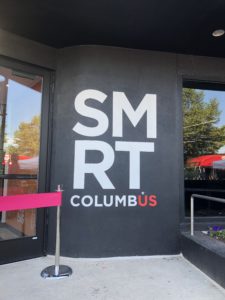 Address:
170 S Civic Center Dr, Columbus, OH 43215
Hours: Monday-Friday– 10am-8pm, Saturday + Sunday–11am-6pm
And, if you're downtown during Red, White, and Boom you can stop by any time before 9pm!
"Your city. Your future. Smart Columbus."