19 Jan

Sidney's Healing Story

Posted at 15:35h

in

cancer

,

caregiving

,

Columbus

,

columbus families

,

Community

,

Disease

,

Emotions

,

exercise

,

experience

,

Family

,

friendship

,

healing

,

health

,

Local

,

Local Family

,

love

,

meaningful

,

reflection

,

spiritual

,

Story

6 Comments
"I was a normal kid growing up.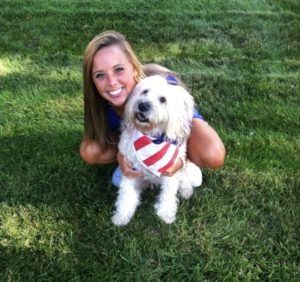 I cheered ever since I was little and did it all through school. I went to The Ohio State University for college. In 2015, my sophomore year of college,  I started experiencing numbness on the right side of my body.  All of a sudden my body couldn't do what it used to do. I thought I was getting a cold or something.
So, I went to the chiropractor's office where I lived, and they thought I had a pinched nerve in my neck. Which I did. But, the chiropractor saw me everyday for a week and I wasn't getting better. I was getting worse.  One night my chiropractor called my mom and told her she needed to take me to the hospital, because it was something more than a pinched nerve.
Later on I found out that I had glioblastoma. The worst kind of brain cancer. I was crying and asking God, "Why me?"  And then, God spoke to me when I was coming home from the doctors. God told me I was going to be healed on this Earth.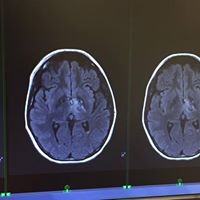 I was on steroids for about 6 months. It was horrible. I became so big and I wanted to eat everything. I also had to ride in a wheelchair for two months, because I could not walk. During that time we went on Spring break and I met an angel.
We were on the beach one day and my mom and sister went to the restroom–and this lady (who was doing hair wraps) stopped and told them she had been waiting for them. My mom smiled and kept walking.
The next day my sister helped walk me to the restroom on the beach. The same lady said to me, "You are the one."
I kept walking.
After I went to the restroom I stopped and asked her why she said that.
She told me that God told her– I was sick and needed prayed for. I started crying right then and there.
I went back to my spot on the beach and sat down. The lady closed her stand and walked down to the beach and took me out to the water. She stopped and turned to my family (which was like 20 of them) and said, "Where there is two or more he will be there."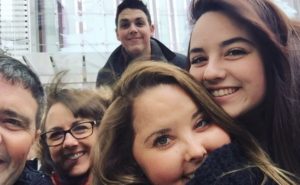 My family came down to the water and prayed. As soon as she was finished the skies turned black, and a storm rolled in.  Absolutely crazy! Before she left she gave me a big hug and told me that she would keep praying for me. Her name was Joyce.
That was two years ago.
I have so many more stories, but this is the one I hold onto. Joyce is my angel. If you have a hard time believing that, then I will tell you other stories about another Joyce, who was also Jamaican. God is amazing and he sends angels down and we do not even know it.
My tumor keeps getting smaller. All because of God. Today, I'm 23 years old and having cancer has changed me. Changed the way I think when I look at people and what I do.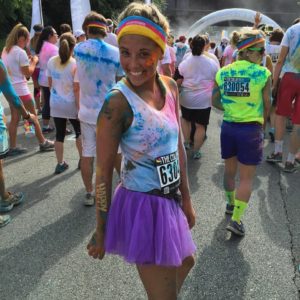 I want people to know that people that are sick, like me, don't like people assuming things. Just ask them what is wrong. It is so much better than assuming. And, I want people to know that God has a plan for every single one of us. God is good all the time!"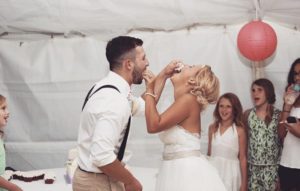 To stay up to date and hear more of Sidney's story follow her Facebook page:  Sidney Soldier's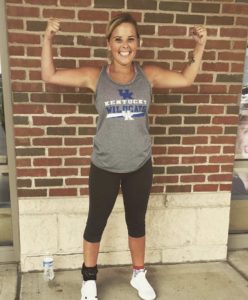 -Sidney Heiden