17 Nov

Meet: Trucking Delicious

Posted at 19:20h

in

Business

,

Columbus

,

columbus food

,

Community

,

Flavor

,

food

,

food scene

,

Fun

,

Gourmet

,

Influence

,

Local

,

local business

,

Meet the Business

,

Story

2 Comments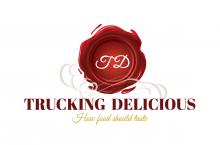 Husband and wife, Navin and Rebecca are the dynamic duo behind Trucking Delicious, a scratch made gourmet food truck serving Columbus.  Yes, the name is supposed to be comical.  Navin likes joking around and believes a food truck should be fun.  And, I couldn't agree more.
Together they are two corporate finance and IT gurus– turned into street food geniuses. "She's the rolling pin and I'm the knife."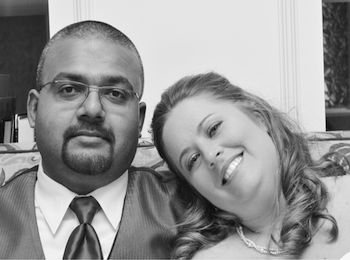 With Navin's Caribbean background and worldly experience, he's able to infuse lots of west indian flavor profiles into their food, without overwhelming your tastebuds.  Trucking Delicious gives traditional dishes an upgraded taste.  Their focus is on providing made from scratch creative dishes throughout the Central Ohio area.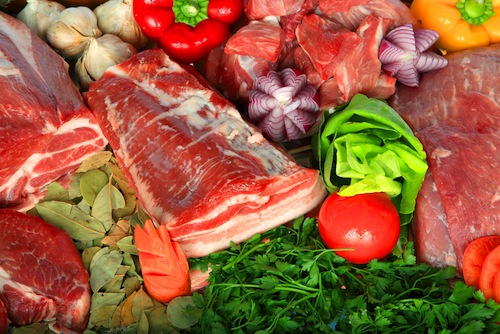 Growing up Navin's family migrated to New York, and he developed a keen respect for street food. "It was a big part of my life.  You name it–on my way to work,  or running errands.  I would get street food. You start to have friendships with the owners and people on the food trucks."
For 17 years he worked for several large companies throughout the tristate NYC area.  On the side, Navin began catering for 30-50 people with other cooks, and learned as much as he could.  At one point, he was given the opportunity to relocate to Ohio with one of the corporate companies he worked for.
"I'm a big city guy, but the city was wearing me out. I welcomed the change and moved to Westerville, where I eventually met Rebecca."
He started in the engineering department at Children's, and there was always a food truck there. So, he didn't feel to far from home, but something was still calling him.  Rebecca and Navin started having casual tasting parties at their house with friends, and different food concepts.  Their friends really enjoyed the food.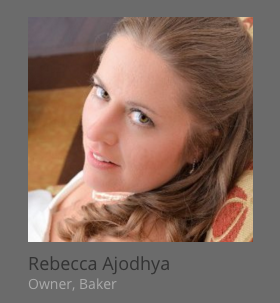 "I always thought running a food truck would be an awesome job, so I started pitching to small business funding banks, and finally we got one secured. But, I did the research.  I wanted to make sure that if we did it, it would not only be successful, but we would be happy doing it."
It was the summer of 2015 that changed everything.  Together they went to car dealer ship for an oil change, and in the corner by the used section was a white delivery truck.  "For the heck of it, I checked it out."  3 weeks later they drove it home.  "Then, it was like, Well is this going to happen!? Buying the truck was a big step."
In late fall of 2015 they finalized the design of the truck, and got it "built out" and ready for service in February of 2016.  Everything was coming together slowly.  Navin left his 9-5 job 2 weeks before Christmas of 2015.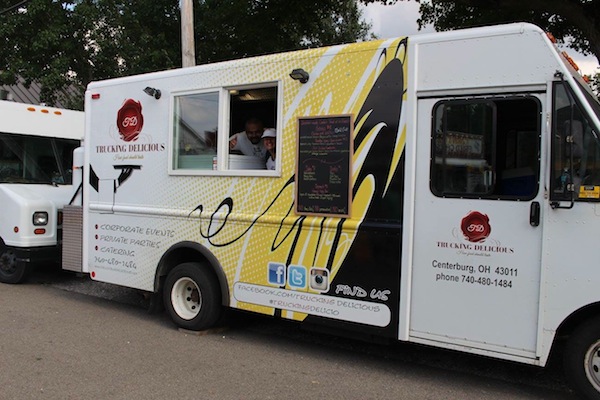 But, then, in early 2016 they started running into some issues.  Their trucked passed everything, but the truck needed some additional updates to satisfy the fire inspection. "It cost us a couple of months, but we had total confidence in our design team.  Columbus had recently changed and updated the city fire code."  Finally, this past June Trucking Delicious was on the road.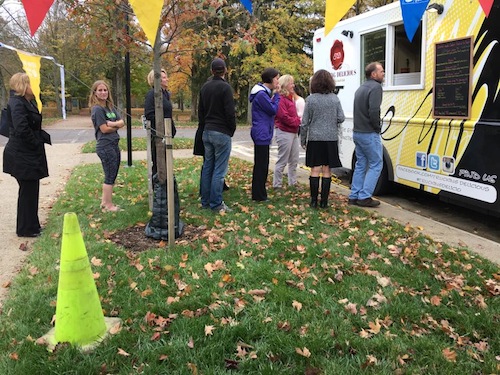 One of their first big events this year was serving at the new Tanger Outlet Mall in Sunbury and they went from the back burner straight into the fire, but as Navin says, that's just the way they like it.  "It's been a blessing with lots of hard work and a little bit of luck."
In addition to standard mobile service, Trucking Delicious has partnered with many non-profit organizations, schools and church groups for their events, including the United Way of Knox County, Food Pantry of Pickerington and Kenyon College.  They don't use MSG, trans fats, or preservatives, and support local farms and suppliers throughout Ohio. One of their sample menus is below, it changes throughout the years based on seasonal flavors and regular chef specials.
"If people are hungry, I want to feed them.  I want to be on everybody's mind. Our concept is really moving towards no concept. Their are always going to be new flavors out there.  I want to bring international food culture to traditional dishes, but have these subtle overlaps for a normal palette."