03 Jan

Meet: Trey

Posted at 22:34h

in

cancer

,

caregiving

,

Childhood

,

Columbus

,

columbus families

,

Community

,

Disease

,

Education

,

Emotions

,

experience

,

Family

,

health

,

Local Family

,

meaningful

,

motherhood

,

parenthood

1 Comment
"I am a mother of 3 loving children. I have 2 girls and 1 boy who are the light of my life. I am also a mother with a child who has cerebral palsy and cancer.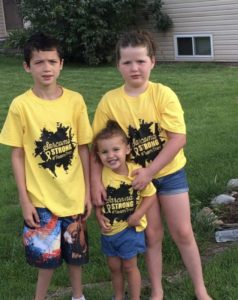 In June of 2017, a routine MRI turned into something no mother, father, or family should ever have to go through.
Trey was born with cerebral palsy which led doctors to order a routine MRI. After the MRI my family and I sat in front of a doctor as he told us that they found a tumor.
After completion of a biopsy, it was confirmed that not only did Trey have a cancerous tumor, but a very rare type of cancer. He was diagnosed with a Chordoma.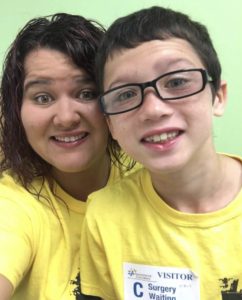 This cancer is a type that occurs at the base of the skull which makes them difficult to treat due to the involvement of critical structures such as the brain-stem, spinal cord, and important nerves and arteries.
Chordoma is diagnosed in just one in one million people per year, so why did a sweet 10 year old little boy have to get it?
And after everything he has already experienced with his cerebral palsy.
On July 31,2017 Trey underwent a 13 hour surgery at Nationwide Children's Hospital. He was in the hospital for 1 week to just make sure everything was going well and it did. Since then we have had tests after tests.  November 1,2017 he started his 39 treatments for radiation.
I wanted to share my story with Columbus, so that others could learn about this rare tumor. Unless an MRI is done or your child is having uncommon symptoms, their is no detecting it."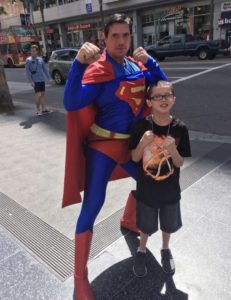 Find us on our "Team Trey" Facebook page by clicking here.