21 Feb

Meet: Stephanie Mitchell Hughes

Posted at 16:18h

in

blogging

,

caregiving

,

Childhood

,

Columbus

,

columbus families

,

Community

,

Divorce

,

Education

,

Emotions

,

experience

,

Family

,

Giving Back

,

healing

,

health

,

Marriage

,

Mental Health

,

motherhood

,

parenthood

,

reflection

,

Story

,

Things that Matter

,

Wellness

,

writing

0 Comments
"I am a scrappy activist and advocate. The seeds of my activism were planted and have bloomed in and out of seasons and pushed me ever closer to my purpose.
Season One: Childhood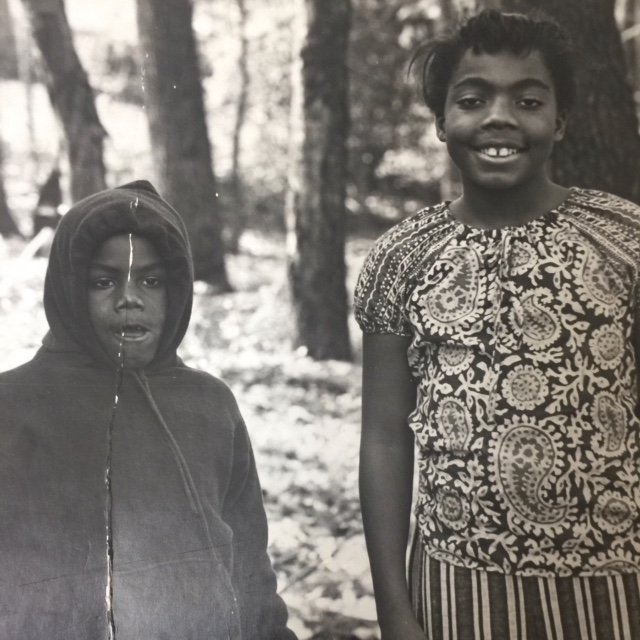 I was born into a family of educators who spent their careers educating children in large urban school districts. Growing up I heard stories about children who were poor, lived in marginalized communities, and often did not have enough to eat.  Of the many stories that I heard there is one that stands out.
My mother was an elementary school principal.  One morning my mother was called to the cafeteria because a first grade student fell apart after he was forced to return the extra small box of cereal that he took during breakfast. At the time children who received free breakfast were limited to one small box of cereal. Upon further investigation, my mother discovered that lunch would likely be his last meal until he returned to school for breakfast the next day.
The child took the extra box of cereal so that he would have something to eat if he did not have dinner that evening.
I can only imagine the fear, desperation, and powerlessness that he felt as he struggled at six years old to provide for his basic needs.
By comparison, I lived a charmed life in a stable household. I never wanted for anything or worried about having enough food to eat.   But, growing up I was socially awkward, sometimes bullied, and mercilessly teased about my physical appearance especially my two top front teeth.
My peers called me ugly so often that I adopted their perception of me as true. Their taunts became lodged deep inside my subconscious and still haunt me today.
The tragedy is that I sometimes allow those taunts to dictate the way that I percieve and treat myself namely as unworthy of love and belonging.
The stories about poor children combined with the ridicule that I endured drives my activism on behalf of those cast away as not enough.  It is why I spent several years representing children, fight for women especially solo moms, and tell my story about living with depression.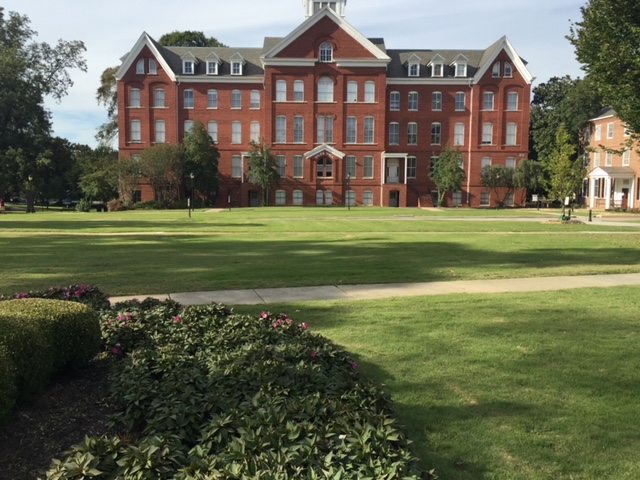 After high school, I started my next chapter at Spelman College. I almost did not attend Spelman. My application sat unopened on my bookshelf until after Christmas of my senior year of high school.  I did very well in high school and was interested in one of the Seven Sisters schools.  Then one Saturday morning I awoke, dusted off the envelope, and applied to Spelman.
I was reborn at Spelman College.
Founded in 1881, Spelman is an historically black liberal arts college for women located in Atlanta, Georgia.    Spelman has been an incubator for black girl magic for 137 years.  It is far more than an academic institution. Spelman prepares black women to effect positive change in the world.
While there, I found my voice and gained the confidence to use it. I flourished in Spelman's nurturing soil specially mixed to foster the intellectual, creative, spiritual, leadership, and physical growth of young black women.  Rarely do black women have access to an experience specifically tailored by us for us. Indeed, as we grow older my Spelman Sisters and I are evolving from classmates to family. Spelman is my touchstone and sacred space. Whenever I lose my footing, I return to Spelman and tap into the well of black girl magic that never runs dry.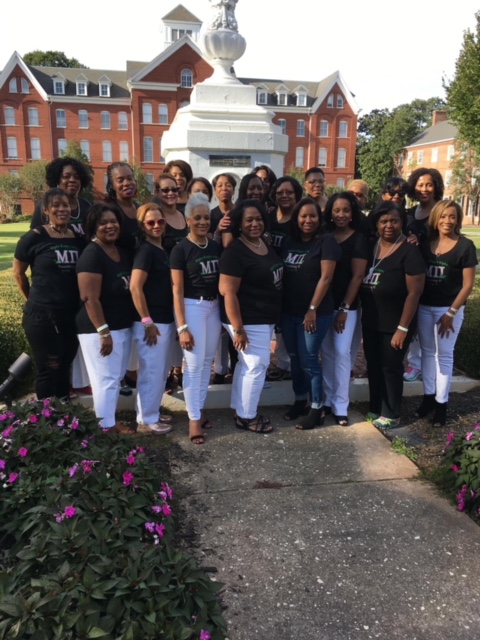 Chapter Three: Transformation Through Hard Places
I was married in 1992 and subsequently had two children. Temperamentally my son and daughter could not be more different.  My son was an easygoing baby who rarely cried while my daughter cried hysterically if I left the room, would not nap for extended periods, and was superglued to my hip. Her daycare space was not available until six weeks after I returned to work from maternity leave. I could not find a suitable temporary caregiver. My employer would not permit me to temporarily telecommute, extend my maternity leave, or work part-time.
I feared that my daughter's hysterical crying would drive a babysitter to violently shake or harm her. So, I did what was to me unthinkable. I tendered my resignation and jumped deep into the unknown without a plan.  This decision changed the trajectory of my life and career. I ultimately decided to begin my own law practice so that I could control when, where, and how I worked. My so called law practice sputtered along until February 2006.
In February 2006, my marriage ended and I began parenting my children alone without support.
During my 14 year marriage, I had become increasingly isolated and alone. I had limited resources, few friends, an outdated resume, and dead professional network. I was 100 miles past broken and had been deeply depressed for several years without realizing it.  It took several years of boomeranging for me to understand that my road to recovery ran right through the middle of my pain, depression, loneliness, and brokenness.
Recovery and healing means practicing humility, patience, forgiveness, kindness, love, and yes even exercise a mustard seed of faith.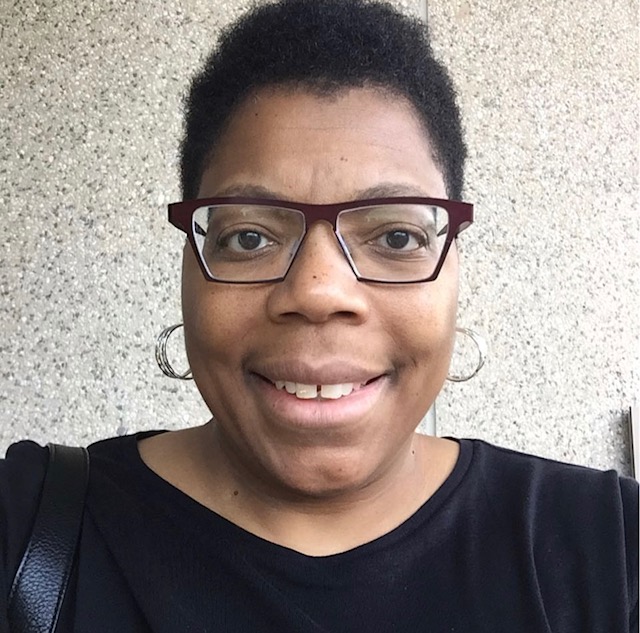 It is my faith that undergirds, redeems, and sustains me through life's hard places. God's grace, meaning unmerited favor, continues to be sufficient at the lowest point of my depression or when I unravel. That same amazing grace is enough during seasons of scarcity, sickness, and grief.
When I look through the lens of God's grace I do not see an ugly object of ridicule.  I see beauty inside a unique creation who is fearfully and wonderfully made. I am forever grateful to God for rescuing, protecting, delivering, providing, loving, and keeping me and my children over the last twelve years.  I trust that God will do the same in the days yet to come.
Over the course of my twelve-year journey  I learned that my brokenness did not make me a victim. Rather it was my brokenness that humbled me enough to surrender and allow true healing to occur.  After all, true healing is found in the telling. I have experienced an outpouring of grace during very dark moments that beckoned me forward, and discovered that I did not learn the hard and painful lessons for my personal benefit. I learned hard and painful lessons borne out of confronting my brokenness to encourage others.
And so I keep telling my story about my life as a solo mother, overcoming adversity, and living with insidious depression.
I believe that our ears possess the innate ability to test the wisdom of words in the same way that the tongue can taste food. Perhaps my story will impart some wisdom from the lessons I have learned. Maybe, my story will encourage others to courageously speak their truth. If nothing else I hope that my story will remind those on a hard path that they do not walk alone.
My motto for telling my story is #noapology #noretreat #noshame #nosurrender"
Follow Stephanie
On Facebook: Stephanie Mitchell Hughes
On Twitter: @srmhughes
On Instagram: @stephaniemitchellhughes
On LinkedIn: Stephanie Mitchell Hughes
Website: stephaniemitchellhughes.com
Book Stephanie: stephaniemitchellhughes@stephaniemitchellhughes.com
Stephanie at TedxColumbus: