28 Sep

Meet: M.G.M. Studios

Posted at 06:00h

in

art

,

Business

,

Columbus

,

columbus families

,

Crafts

,

design

,

handmade

,

homemade

,

jewelry

,

Local

,

local business

,

Local Family

,

Meet the Business

,

Story

0 Comments

Martha discovered at a young age she wanted to use her hands to make things.  At age 6, she learned from a dentist, Dr. Moyer, who lived across the street. It was there, in his basement full of handcrafted trains and sculptures of wood, that she began painting.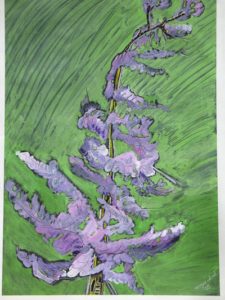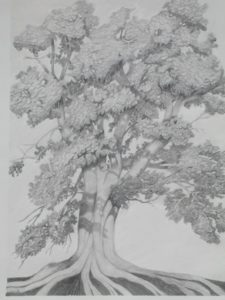 "In 10th grade, on a visit to my sister's college, Mount Holyoke, I fell in love with hand crafted silver rings with pockets of enameling."
From then on, she was bound and determined to be a silversmith. She studied at Washington University with a famous Finnish metalsmith by the name of Heikki Seppa. His approach was to limit the amount of metal in creating 3D structures and forms that were hollow– in any kind of metal.  So, she became a silversmith, which means she can make large and functional objects from flat sheets of metal (i.e. bowls, tea pots, spoons etc).   She also studied art foundations and learned the fundamentals of design during this time.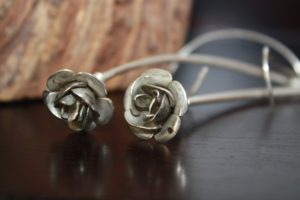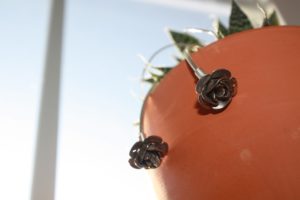 Her junior year was spent at Mid-Warwickshire College of Further Education, recommended to her by the Worshipful Company of Goldsmiths of England, where she studied goldsmithing, which means she can construct things like hinges, pin backs, and clasps.  She finished her BFA at Capital University in 1978, then sought out a graduate program at Indiana University with Alma Eikerman- another well known metalsmith.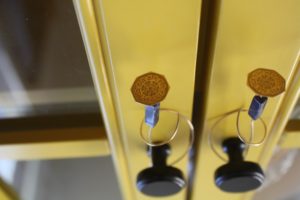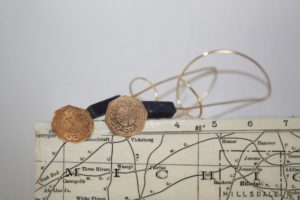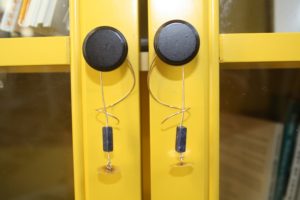 She started her own master's program that she initiated at The Ohio State University.  After graduating in 1981, and having her first child that same summer, she worked for a progressive goldsmith shop in the City Center by the name of "All that Glitters." Several years later, she took a job with The Diamond Cellar, and was the very first woman they ever let set diamonds! How crazy is that?
"I actually ended up going back to get my Ph.D. in special education, after my son was born with cerebral palsy."
It wasn't until later down the road after her third child that she began avidly painting.  Coming from a background of metals, colors were limited to silver, gold, brass, bronze, and copper, so she was excited to use color.  Her process began with painting series.  The first set was titled, "the Mama series," for obvious reasons.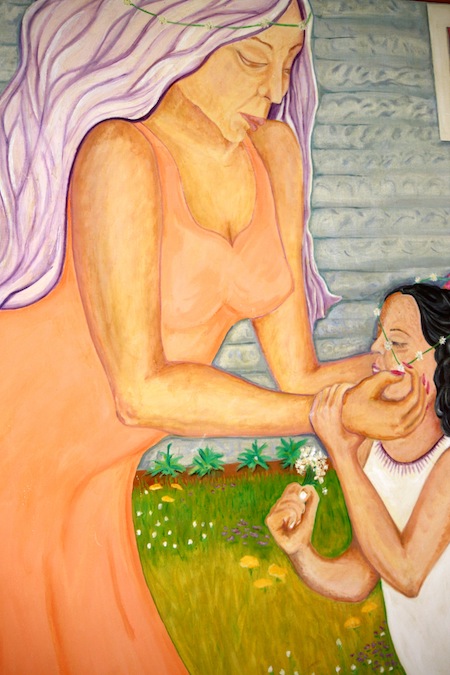 Then, she found that human propelled boats in landscapes were a passionate theme and have continued since the mid 90's in oil. During that time she also continued in metals, and experimentation with a variety of printing methods.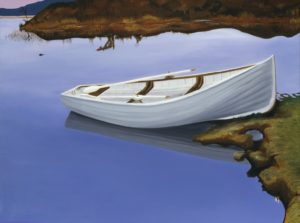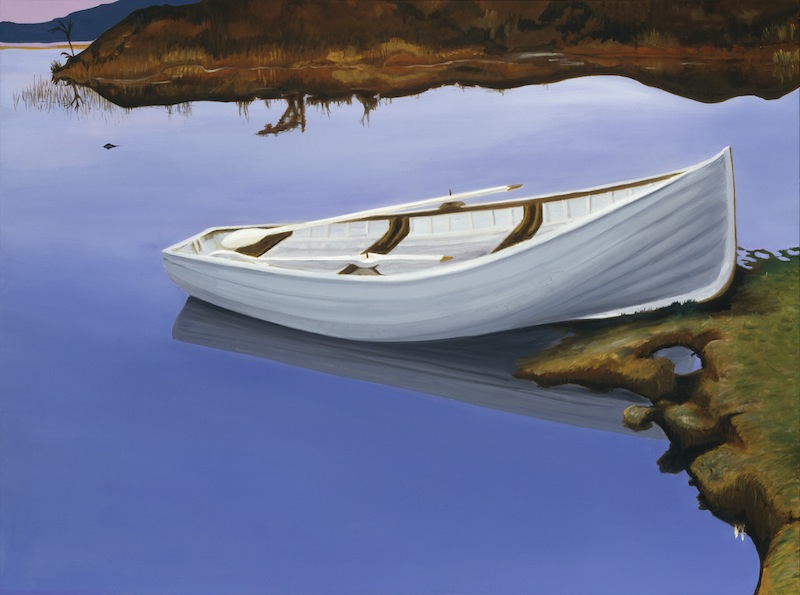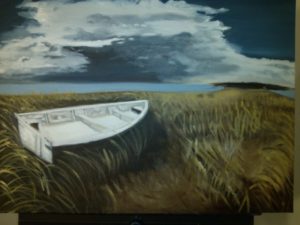 In 2010 she began to use old prints, found pictures, and small organic objects, to combined them with printing plates, where she would use them in monoprinting (just a fancy word for a form of printing).
"I had a fun time making meaning with this particular collaging process."
She also started using photo sensitive plates to make italigo like prints. She continues all these art forms to this day (metals, prints, collages and oil painting). These masterpieces are created in her little studio at Millworks Art Studios on Leonard and fifth.  Her business is MGM Studios.  She exhibits 1- 2 times a year.  And, did I forget to mention she's also a full time professor at Capital University (still teaching special education)??
To get in touch for commission work or further questions email: mgmart54@gmail.com
"I spend as much time as possible in the creative process, as it fuels my being. It is certainly meditative and provides a basis for an inner dialogue about aesthetics and choice, beauty and form, and because it is a need, the creative process keeps me going."