26 Jan

Meet: Jenny

Posted at 13:57h

in

cancer

,

caregiving

,

Childhood

,

Columbus

,

columbus families

,

Community

,

death

,

Emotions

,

Family

,

Giving Back

,

healing

,

health

,

Local

,

Local Family

,

reflection

,

Story

0 Comments

"My name is Jenny Aquino and I was born and raised in Columbus. I am an avid Justin Timerblake and Gilmore Girls fan. I also love spending time with my family and friends. I am a first grade special education teacher at an amazing school.

I really hope that my story can help others that may be experiencing a tremendous loss. The last 3 years have been really trying on my family, and I would love others to see that it's possible to celebrate your lost loved ones.
2015 was an exceptionally tough year for my family.
It started out incredible, on January 14th I got engaged to my long time boyfriend, Anthony (who is now my husband!). That was the definite high point of my year.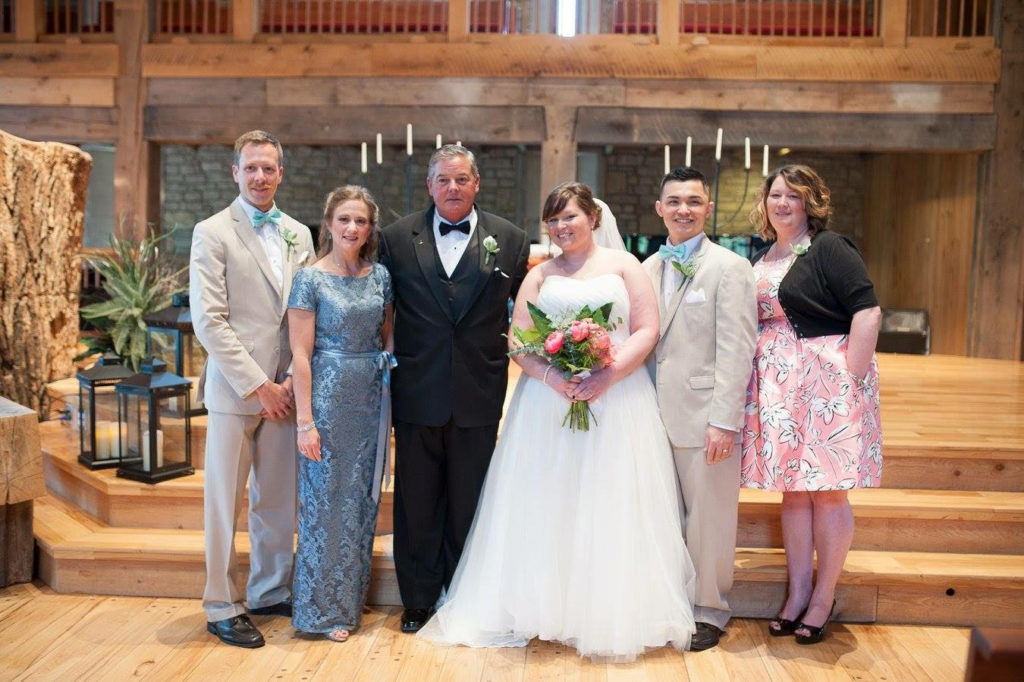 Two weeks after our engagement my mother was diagnosed with Acute Myeloid Leukemia at the ripe age of 54. The next 8 months was a whirlwind of chemo, hospital stays, and a bone marrow transplant. My mom was in at The James almost consecutively for the following 8 months.
I visited her everyday, we watched The Real Housewives every night in her room, and I supplied her with copious amounts of sugar.
Fast forward to September 27th, 2015, I received a call from my mom's nurse that I needed to come down immediately. My mom was having a tough time breathing, and the prognosis wasn't good. She was moved to Hospice care, and passed away on September 30th, 2015 surrounded by her best friends, daughters, and some amazing nurses.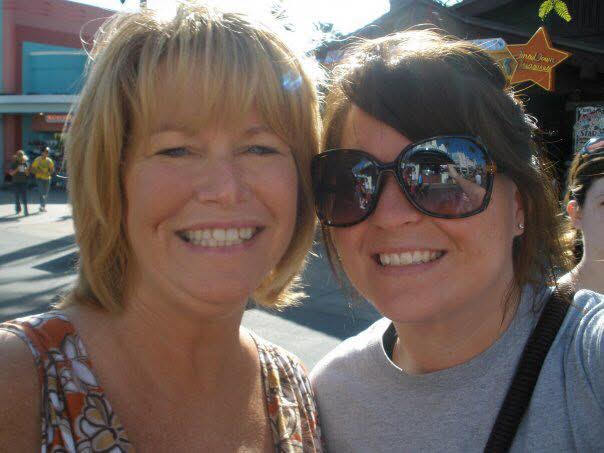 I wish I could say that was the only struggle my family endured in 2015. Less than three months later, on December 13th, I received a frantic call from my stepmom.
My little brother, Thomas had passed away in his sleep at the age of 14.
Why was this happening? How much more could my family endure? Again, a whirlwind of anger, sadness, frustration, and agony occurred. He was so young, and he was the best, the sweetest. Always caring for others before himself. And gosh, he was so funny.
Flash forward about 6 months. Stay with me, I know this is quite a long story. You see, my brother was a freshman at St. Charles Preparatory School when he passed away. He was a member of the hockey team, those kids were incredible to my brother and my family.
My brother didn't have the easiest time in middle school, so for him to really enjoy school and his peers was a great thing for him and my parents. So about 6 months after his death, my parents had decided to organize a fundraising event to benefit my brother's endowment fund at St. Charles.
The fund is reserved for students that cannot afford to attend St. Charles without financial assistance. My parents worked so hard, they found a band, catered food, found donations for the silent auction, and so much more. The first inaugural "An Evening Anchored in a Educatio" event raise over $110,000 for the endowment fund! How incredible is that?! My brother would be so incredibly proud of my parents. I'm incredibly proud of my parents.
The second annual "An Evening Anchored in Education" event will be held Saturday, January 27th at St. Charles.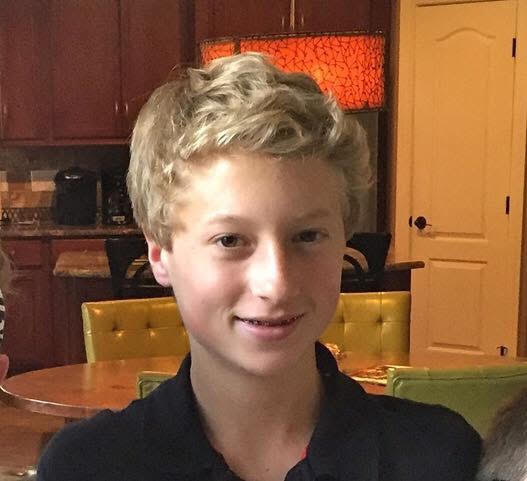 My family is hoping to raise even more money for the Thomas Knox endowment fund. Please join my family to celebrate the life of an amazing young man! There will be food, drinks, music, dancing, and a silent auction! It's so important to my parents and family that Thomas's memory is kept alive. You can purchase tickets at https://cbo.io/bidapp/index.php?slug=thomasknox.
Things don't get easier, but you learn how to cope. I wish I could say it gets easier. I also would love to spread the word about my brother's endowment fund at St. Charles. I'm so proud of my dad and stepmom for planning this tremendous event, and helping other amazing kids attend St. Charles." – Jenny