12 Sep

Meet: Erin Story

Posted at 16:05h

in

caregiving

,

Childhood

,

Columbus

,

columbus families

,

Disease

,

Family

,

healing

,

Heath

,

Local

,

Local Family

,

love

,

Marriage

,

Meet the Family

,

Mental Health

,

Mental Illness

,

motherhood

,

parenthood

,

reflection

,

Responsibility

,

Story

,

Things that Matter

,

Topics that Matter

4 Comments

My wedding day was June 4th, 2011. It was a very hot and humid day. Finally, after months of planning, the big day was here. I was excited, nervous, and broken hearted all at the same time.

My husband was a sailor in the United States Navy and was being shipped out a few days later. I had planned this party to be the most fun of days. Cotton Candy, Elephant Ears. Popcorn.  Even strongman cutouts and a Photobooth!  All around me were my friends and family. It was incredible and to be honest, I felt sick.
The man to whom I had vowed my love and life to– was leaving to rejoin his ship the day after our wedding –before we even got started.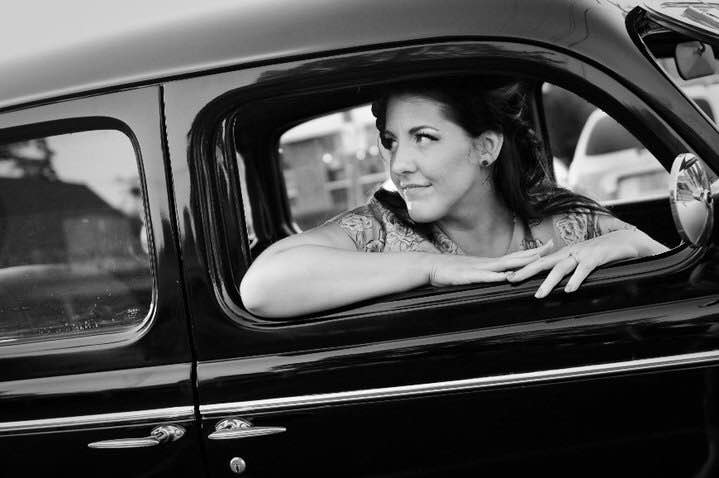 I remember dropping him off at the airport the next morning, feeling empty and broken. I kissed him goodbye and something didn't feel right. I drove myself home in a daze and through tears without incident. My whole extended family was still at my parents house laughing, talking, and enjoying the time spent together. I remember sitting down in front of the remnant of my wedding cake thinking maybe a piece will help. I couldn't eat. My cousin was celebrating his 11th birthday that evening and everyone invited me to attend. I declined, too heartsick to go out. I spent the remainder of the night in my childhood bedroom bawling my eyes out.
The days to follow are a bit blurry. My new husband seemed distant, even more distant than the miles between us. I was feeling tired all of the time, going to bed 
at

7 pm
 some nights. Driving to work and hardly able to keep my eyes open. I missed my period, so I took a pregnancy test. I indeed was pregnant. I was so happy, but so scared. I sent a picture of the results to my new husband. He acted excited at first, but as the days started to pass– he became even more distant. He started taking long walks around the base, calling me later to talk about things.
My pregnancy came with great joy, and great concern. My new husband was being deployed to the Middle East. He would not be physically there for me during the pregnancy.  He would miss the birth of our first child. He would have to miss the first six months of our child's life. What should have been times of sheer bliss were clouded with sadness.
I have struggled with depression and anxiety since I was about 15 years old.
I was diagnosed with ADHD around that time and was put on medication, Adderall and Paxil. The medicine helped a little, and I was able to graduate, and go on to college at Ohio University. To say I wasn't still somewhat depressed would be a lie. I took these medications and managed to work as a successful hairstylist for the next six years at a great Aveda salon in Columbus.
When I found out I was pregnant, I most certainly couldn't take these medications. My Dr. took me off of them cold turkey. This, coupled with the pregnancy hormones, and situational factors, literally sent my emotional state into a tailspin. I began having severe panic attacks on a constant basis. I couldn't breathe.  I would run outside trying to catch my breath and nothing would work. I would scream and cry during these attacks. I was just so heartbroken and scared. My mother would hold me and give me ice water and assure me everything would be okay. My skin was literally crawling without my medication and all of the hormones aggravating my situation. I could not get control of my emotional state and eventually resigned my position at the salon, which was one of the hardest decisions I ever had to make.
My doctor told me I most certainly could get back on an antidepressant because in my case the benefits outweighed the risks. I was stubborn. I didn't want to do anything that would compromise the life growing inside me. Despite the terrible state I was In, mentally.  I'll be damned if I didn't give this baby the best shot at life possible.
There were moments of joy during this time of panic and depression. I remember finding out I was having a little girl and weeping with joy during my ultrasound. I imagined what she would be like. Busy, funny, happy, beautiful. My heart was so full in that moment.
Deployment is not easy on service members, and it certainly is not easy on their loved ones.
I remember reading news stories about how Iran did not want my husband's ship to pass through the straight of Hormuz, sending suicide bombers out to fight the ship off. How's that for pregnant bliss? Imagining my child growing up without a father. The tensions wore on him too. My father said every time I talked to him we were fighting. Something wasn't right with my new husband, but I couldn't put my finger on it.
I was induced at 40 weeks. My labor was long and I pushed for three hours.  I was so tired I actually fell asleep pushing at one point. Then, she was here. My beautiful Mae. She cried and the nurse put her in my arms and she looked up at me and stopped. I don't even know where to begin to describe that feeling at the moment I  fell in love with my child. I was overwhelmed with joy And couldn't believe how perfect she was. For a few hours I was in awe of her. I couldn't get enough of her. I kept getting out of my hospital bed to hold her, to look at her.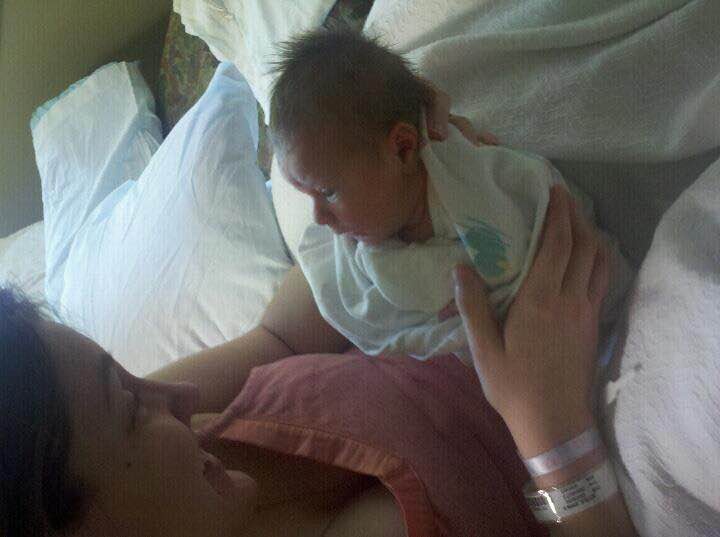 The nurses finally told me I needed to sleep. I woke up in a funk. My hormones had kicked in and it wasn't good. I had a panic attack. I wasn't joyful anymore. I was scared, ashamed, and exhausted. The love of my life, the father of my baby, was not there with me during this amazing transition.
I remember taking my baby home. It was an unusually warm day in February. The sun was shining and it was nice out. I remember putting Mae into her car seat, and experiencing a feeling of guilt. Normally sunny days would bring me joy, and on this day I should have been elated. Instead I felt somewhat empty, and scared out of my mind.  As weeks passed, my state grew darker. I was having trouble caring for myself, let alone this new child. I wasn't eating at all. I literally lost 70 lbs
in 3 months
. I had no will to eat.  I wasn't sleeping (as most new mothers can attest to) and I was alone.
I am one of the lucky ones. I have a mother, father, sister, and brother in law who would do anything for me. My sister struggled with
postpartum depression
and immediately recognized the signs in me. She urged me to get help. Here's where things got tricky. There was a waiting list of 3 months to get into a psychiatrist. There is absolutely no way I  the could wait that long. My baby needed her mother! I remember calling my general practitioner and of course he was out of town on vacation. I called
Netcare
, and the woman on the phone was extremely rude. Here I am, a new mother struggling to keep herself alive, let alone her innocent baby, and she's telling me it's just the baby blues and to get over it. I was lost, scared, and having suicidal ideations.
I talked with my parents, and we determined that the only way I was going to get help in my desperate time was to check myself into a hospital.
I couldn't believe I was about to do it. It felt so surreal. Here I was, 26 years old. I lived a very mundane life, a very safe and happy life up until this point. How did I reach this point– where I was so crazy I had to check into a looney bin? It was so embarrassing, let alone scary.
Here's where I want to make a serious point. Mental healthcare in America, let alone the world, is a complete and utter disaster. To find the resources, let alone proper understanding, and care is almost impossible. To even begin to explain the hoops I have had to jump through, to get on the path to wellness would absolutely blow you away. It's been four years, and I am still searching for advocation. I finally discovered something called
dialectical behavioral therapy
, and it has been my saving grace.  The problem with DBT, is that there are so few resources for it across the country. It's been widely accepted, yet you have to really dig to find someone that provides the service, yet alone accepts your insurance. I ended up being diagnosed with postpartum depression and PTSD.
I wanted to share my story of just how real these issues are, and how mental illness does not discriminate. It can happen to anyone, and it is one hell of a fight to survive.
Postpartum depression does not go away on its own and if it's truly postpartum depression the only way to overcome it, is to get help with therapy and medication.
PTSD is a whole other ballgame. It does things to a person that knocks them to their knees, and they live in a constant state of fear and arrousal.  At my worst place, I was having forty panic attacks a day. I couldn't function. I was ashamed, felt guilty, and honestly thought about ending my life many times, because I felt like such a burden to everyone around me.
I even thought I was doing my daughter a favor: I didn't think it was fair for her to grow up with such a sick mommy who couldn't get out of bed. I've realized through therapy that all my daughter wants is me, no matter what state I'm in. My child is honestly the reason I held on. She gives me hope. I'm so lucky to have her. The sad thing is most people suffering, may not have anything to hold onto. That is why therapy is so important. It will show you ways to find hope again when it may not occur naturally. It will teach you how to build a life worth living.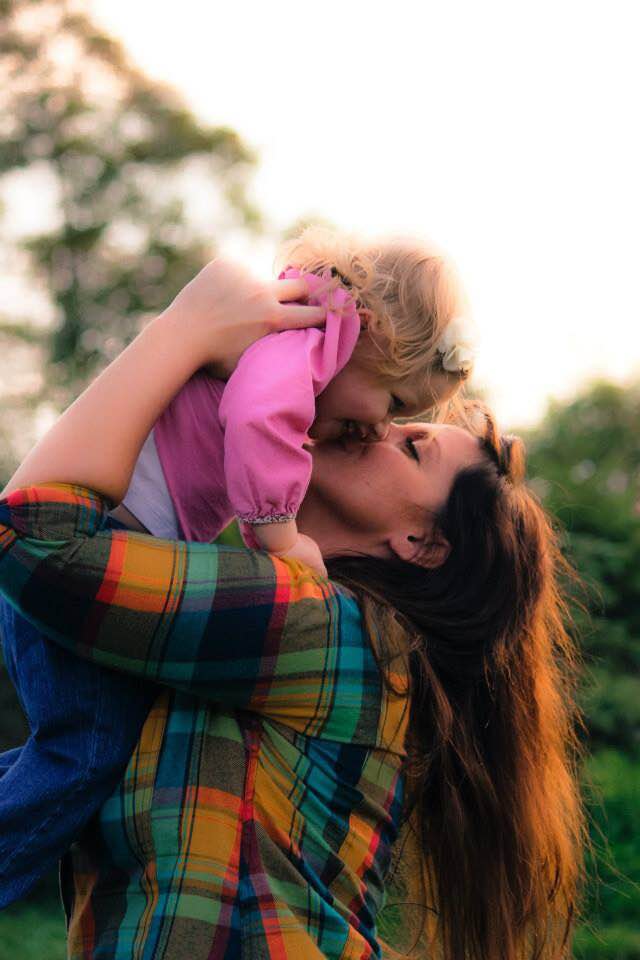 If you are struggling or know someone who might be, I urge you to reach out. If you are struggling, you absolutely must reach out. It's very common for depressed people to be too anxious to make the call to get the ball rolling on the road to mental wellness. Reach out to family, friends, or even group meetings for people struggling. Let them help you; you are probably too weak to stand right now, and that is OK. You are loved, you are wanted, you are worthy. You're life absolutely matters no matter how badly your mind is telling you otherwise. I am living proof there is hope.
I'm still here after I visited the pits of hell in my mind. I survived and I'm not quitting.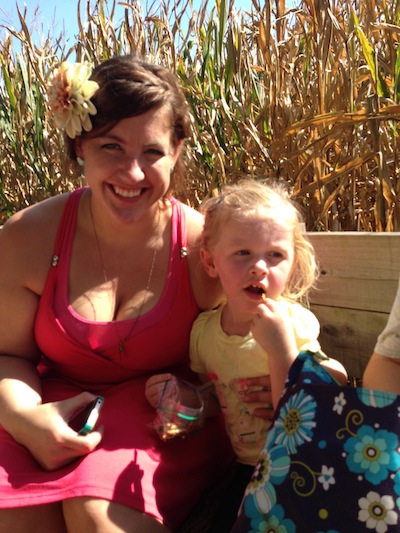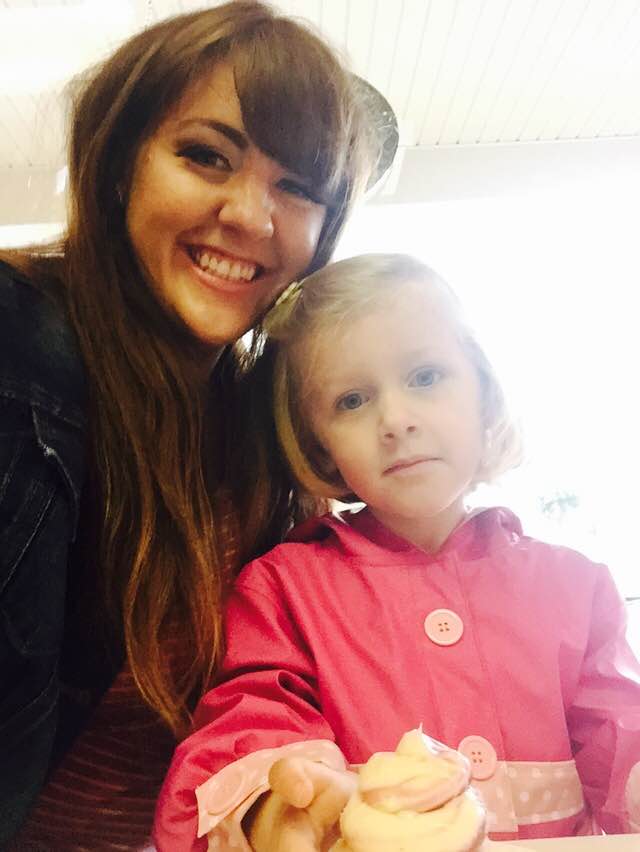 I still have days in which I struggle tremendously.  That is the tricky thing about mental illness. It's like any disease — it needs a lot of maintenance and a watchful eye. Unfortunately, it doesn't really disappear completely, but with therapy you can literally and absolutely change the structure of your brain and create a life worth living.
I wrote this in honor of
National Suicide Awareness month
, and I dedicate my sentiments to the thousands of victims who lost their fight to suicide and their families who lost the ones they love. This is my story about mental health. Don't EVER be ashamed to share yours.
Erin