19 Mar

Meet: Brides By Blake
Part I: Emily Blake
Emily is a Licensed Hair Stylist and Makeup Artist. "I have been in the beauty industry nearly 10 years, but have had a passion for it my entire life." Her mother did hair and makeup– so she was a witness to her mothers passion.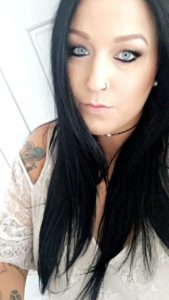 "I remember having sleepovers and doing makeover parties with my friends. So, since the start of entering the beauty industry, beautifying #brides was something I loved. And, If I'm not #beautifyingbrides, you can find me at the nearest country concert enjoying an ice cold beer, or road tripping exploring a new town. I'm 27 and have always been an entrepreneur– (I get that from my dad). I'm a proud #Buckeye, and truly wanted to build something that catered to our awesome community!"
Part II: Services
They offer hair and makeup services onsite for wedding parties, events, etc. They come to you and they don't require a minimum of people. So, they will book someone even if it's just the bride wanting & needing services.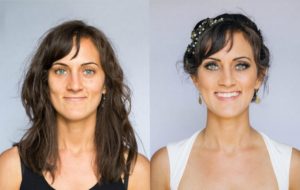 "Being part of someone's special day is an honor, and it is very fulfilling to be able to make dreams come true and bring visions to life — that these bride's have had since they were a little girl. Its an incredible feeling to be part of something that will last a lifetime for someone else. And we believe It's critical to hire a professional beauty team for your wedding. Why spend thousands on a photographer to not like how you look in your pictures?!" – Emily
Part III: A happy Bride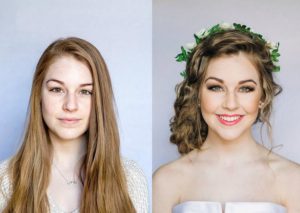 "My wedding day was this past summer, and Emily along with her team did an amazing job with my hair and makeup. It turned out so gorgeous! They were there early to set up and did everything in such a timely manner. I heard about @bridesbyblake through my sister and word of mouth–and she was worth every penny. I honestly felt like a princess. When I met Emily, I could tell she had a true passion for making people feel gorgeous. She eased my mind with her grace and professionalism, not to mention my wedding pictures turned out amazing. My makeup & hair also stayed awesome all night long." Tami J.