20 Nov

Meet: Brian & Addie

Posted at 20:33h

in

Adoption

,

Columbus

,

columbus families

,

Community

,

Disease

,

Family

,

Heath

,

Local

,

Local Family

,

Marriage

,

meaningful

,

parenthood

,

Story

0 Comments

My wife Addie and I are both from Central Ohio. We married in 2006 and started trying to have children soon after we were married. In 2007 we decided to move to California. My wife went to college at the Fashion Institute of Design and Merchandising in Los Angeles and spent most of her 20's living up and down the coast of LA County. I never imagined I would move out of Columbus, let alone out of the state. 

After spending the first year getting settled into our California life, we then turned our focus back toward starting a family. After months, and then years of no luck, we decided to see a fertility specialist.  The doctor suggested that we have my sperm count checked.  I ended up having low sperm due to a diagnosis called varicocele.  Soon thereafter I had surgery to correct it and the sperm count went back up.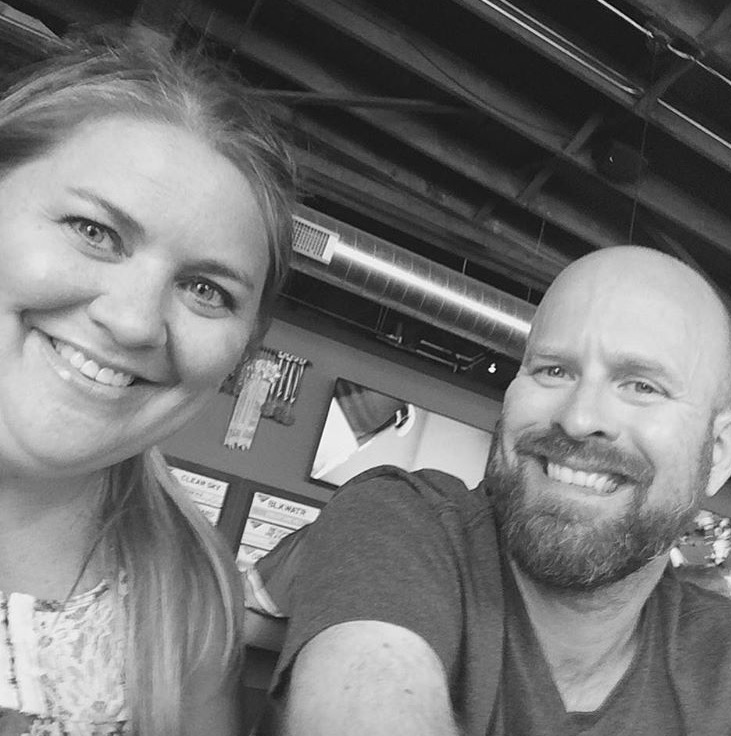 My wife also had multiple tests to check for infertility; blood tests, HSG, hysteroscopy, etc..  All of which checked out fine. After a year of testing and being told nothing was wrong, we were hopeful that we would soon get pregnant.  
After the testing period my wife did not have a menstrual cycle for almost a year, therefore we were referred to an endocrinologist.
She was diagnosed with prolactinoma which is a non-cancerous tumor of the pituitary gland in your brain that overproduces the hormone prolactin.  Basically it causes infertility.
There seems to be a "it's you not me," when it comes to infertility. Men and women both need to make sure the reproductive system is working the way it should be.
After months of taking a variety of medications to lower the prolactin levels we were given the green light to try again.  Again nothing.  The Doctor prescribed 4 rounds of clomid.  Nothing.  She ended up having more and more testing done with no sure answers.
In 2014 we decided to try a couple rounds of IUI— which were unsuccessful.  At the end of 2014 we decided to try IVF.   She had five eggs removed, however only one made it. We had genetic testing done to make sure all the chromosomes were present and found out we were going to have a baby girl! I received the call while at work and shed a few tears.
Before the embryo was implanted we picked out her name.  Poppy.  
The time leading up to the implantation was really hard on both of us.  I had to give Addie progesterone injections twice a day in the butt.  She cried almost every time. That stuff is thick like motor oil and the needle wasn't exactly little. After the embryo implantation, I rushed her home for her bed rest. The week between the implantation and the big test reveal day, I was on jury duty.  I got the call on Thursday during our lunch.   My wife was crying hysterically, yelling that she wasn't pregnant. I spoke to the bailiff and explained my situation.  The judge dismissed me so I could go home and be with my wife.
The Doctor had no answers as to why it didn't work. 
He did however mention that stress could be a part of it.  After much discussion we decided we would change our life completely.  We weren't done and wanted to keep trying.  We eventually decided Addie would quit work in January of 2015. Shortly thereafter, we decided to move home.   
In April of 2015 Addie drove across country with her mom and started looking for a house. She found a house in May and I moved home Memorial Day weekend. We spent the summer trying on our own again, just to see if the stress of not working full time would get us pregnant. In October we went to an infertility endocrinologist to discuss trying IVF one more time.  After many blood tests the doctor called and stated that she did not recommend IVF as the FSH levels were just too low.
In November of 2015 my wife was introduced to an adoption attorney in Florida by her gynecologist. She was currently working with a birth mom and looking for a family.  We had discussed adoption before however our focus was always on our infertility.  We decided to take some time and research adoption.
In February of 2016, we received another call from the Florida attorney stating that there was a birth mom in Columbus at her attorney friend's office. She gave us the number and I called asking for paperwork to fill out.  We had no idea how this worked however they kindly explained that we first needed a consultation. We met with attorney Tommy Taneff, and he explained everything we needed to do in our two hour meeting.  As soon as we left, we immediately got to work filling out paperwork, getting finger printed, FBI/BCI checked, driving records, fire inspection and whatever else was needed.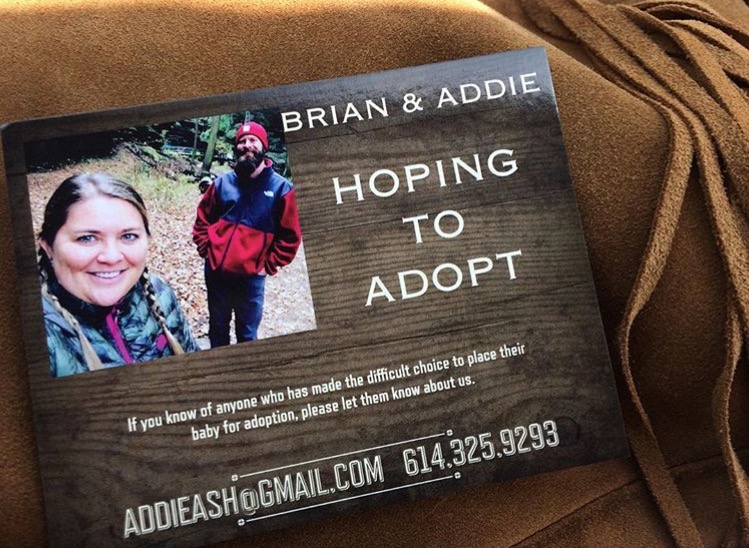 In March, we met with our Social Worker for our home study. It went really well and we thought we'd be approved sometime in late May. We didn't hear anything until mid June when the courts reached out asking for one more piece of paperwork. 
I spent thirty hours online and making numerous phone calls trying to locate what they needed.  On July 8th we finally received the email that stated "you are home study approved!"
After that– we quickly got to work.  We had postcards made with our info and have passed them out throughout Central Ohio. We are on social media daily posting our information. I also had a couple shirts printed with our info so I could wear during my 5k races.  Many people saw that and have asked for shirts as well.  Just recently we decided to do an adoption puzzle fundraiser. 
We are doing everything we can to find our future child.  But now we wait.  And wait.  Although the wait is torture we firmly believe that we were put through all of these infertility hurdles for a reason.  The reason is that we were meant to adopt.  We were meant to help and raise a child that is not biologically ours.  That day cannot come soon enough.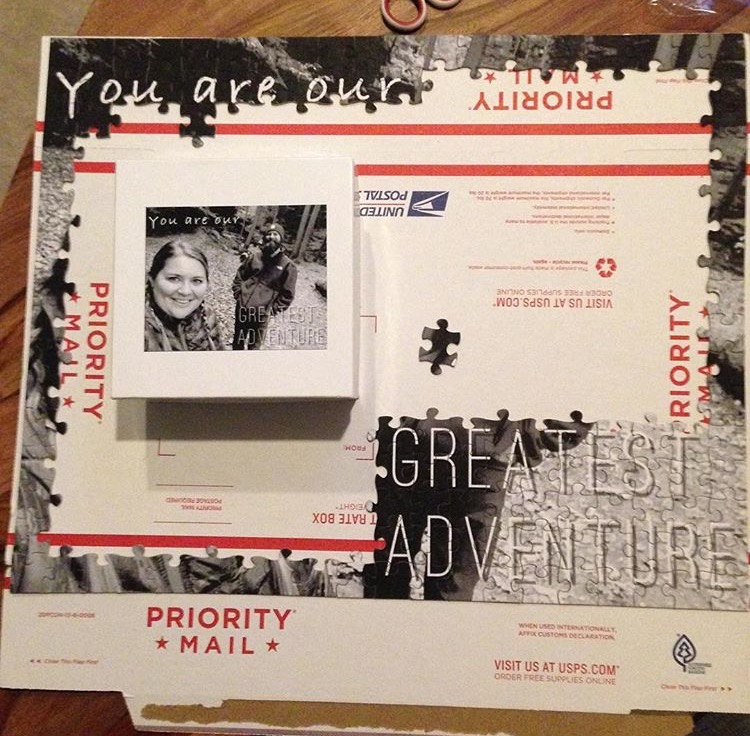 We are doing a fundraiser and with a $10 donation you will get your name on the back of a puzzle piece and become an honorary aunt or uncle. Please go to our www.youcaring.com/BrianandAddie if you would like to support our adoption journey!!